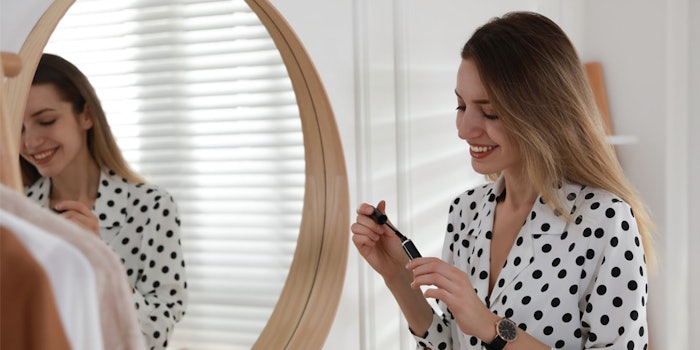 NCSolutions has released a report that shows 39% of American consumers plan to increase their spending on cosmetic and personal care products in the coming months. 
Previously: Q2 2021 Prestige Beauty Grows 6% Above Pre-pandemic Levels
The survey reports that nearly 40% of consumers discovered new beauty and grooming brands throughout the pandemic, and 37% say they started using those products.
In addition, 55% of consumers plan to increase their usage of at least one beauty product. Of the consumers surveyed, 34% say they'll use more hand soap, 25% more deodorant, 24% more mouthwash, 24% more body wash and 17% more makeup.
The pandemic has impacted consumer values; 41% place a priority on sustainable beauty products and 21% are seeking vegan product choices. 
Beauty & Grooming Routines
Consumers are resuming their pre-pandemic grooming routines; 61% describe their current routine as "good to excellent," compared to 63% pre-pandemic.
In the last month, 76% of Americans have said they're spending the same or more time getting ready in the morning, compared to 59% during the pandemic.
In-person Socialization
The survey reports that 70% of consumers say they plan to eat out at least several times per month, and 44% say they are likely to visit entertainment venues multiple times a month this summer. These lifestyle choices tend to favor beauty and personal care uptake.