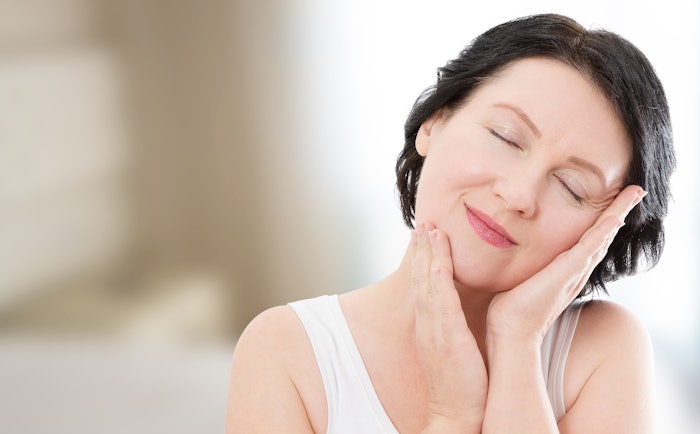 Clearblue has expanded into the menopause market with its Menopause Stage Indicator, the first product that combines a woman's urine FSH measurements with her age and cycle history to indicate her likely menopause stage, per the company.
The Clearblue Menopause Stage Indicator stores results on the app Menopause Stage – Clearblue me. The app determines the likely menopause stage by combining the results of five urine FSH tests, with cycle history and age, per the company.
The app also allows women to track symptoms and cycles and offers educational content and articles covering a range of topics from understanding the different stages of menopause, to managing symptoms and helping prepare for a doctor's visit, per the company.
Heather Hirsch, M.D., menopause expert, commented: "The menopause transition can lead to an array of different and frustrating symptoms that can make women feel confused, but having a diary log of symptoms, cycle history, and the results from the FSH tests will certainly help clinicians make a more accurate diagnosis and start the dialogue of safe and available treatment options if appropriate."