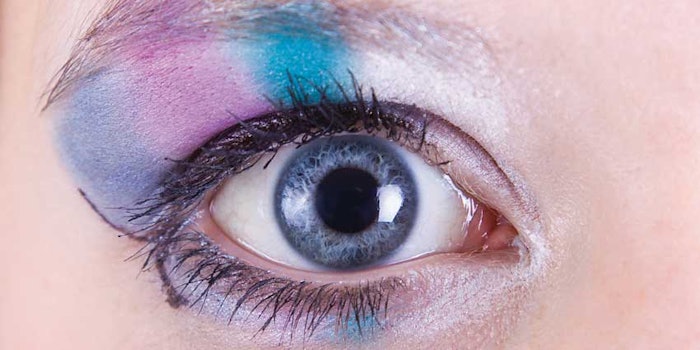 A series of recent analyses conducted by The NPD Group point to a wide range of trends in the beauty industry, including retail, makeup, skin care and the rise of a new generation of consumers. This report summarizes 10 of the most significant transformations that are already making an impact.
1. The 82%
In a talk presented at MakeUp in New York, Amanda González, makeup industry analyst for The NPD Group, noted that 18% of the beauty market is held by established brands, while 82% is held by a range of small, mid-level and startup brands. Today's beauty players have found ways to stand out through differentiation or cost efficiencies, González argued. Brands have also segmented themselves by being:
Broadly focused and low-cost (as with Nyx, Kiko Milano, e.l.f. or ColourPop)
Broadly focused and prestige (as with Tarte, Too Faced and Urban Decay)
Narrow and differentiated (as with Anastasia and IT Cosmetics)
Narrow and low-cost (as with The Ordinary)
2. Prestige Skin Care's Boom
Prestige skin care continues to grow faster than makeup, according to Larissa Jensen, executive director and beauty industry analyst, The NPD Group. In a recent conversation with Global Cosmetic Industry, Jensen explained that skin care rose 6.4% year-to-date as of July, compared to 4.6% for makeup.
The skin care segment has grown consistently in smaller low-price point categories like facial cleansers and masks, which make it easy for the consumer to experiment with new products and formats. Masks represent a relatively small portion of the category, but are expanding at a rate of 37% and bringing in the same volume to the category as facial moisturizers, said Jensen. Meanwhile, moisturizers have grown 5% and now represent 22% of skin care sales.
In a recent analysis, NPD beauty analyst Jennifer Famiano reported that skin care priced at $100 and above declined over the past two years in the total measured U.S. market for prestige. Over the same period, natural luxury skin care has grown 9%. The natural trend is closely aligned with the clean beauty trend, with NPD's Women's Facial Skincare Consumer Report 2017 noting that "40% of U.S. women report that they actively seek out facial skin care products that are free of parabens, sulfates, phthalates, and/or gluten." This is a gain of 7% compared to the same period 2015.
3. On-trend Makeup
Despite skin care's acceleration, makeup still comprises the majority of units in prestige beauty, comprising 50% of total sales, according to Jensen. González noted that prestige makeup sales in the U.S. currently total $8.4 billion.
Makeup for the face, including highlighters and contouring products, grew by 10%, according to González. Eye shadow grew 10%, while applicators expanded 19%, driven by demand for specialized brushes that allow consumers to achieve influencer looks. González added that 83% of consumers have said they want quick, easy product formats, which has been a boost for stick formats from brands like Sephora Collection and Smashbox. She added that the categories' hot trends include:
Monochromatic makeup
Metallic finishes and glitter
Blush and nude tones
Inclusive tone ranges, like Fenty Beauty's recent high-profile launch at Sephora
Instagrammable products, like Tarte's Unicorn Brushes or BH Cosmetics' Galaxy Cosmetics
4. A New Path to Purchase
González explained that, in the conventional path to purchase, awareness leads to interest, which leads to desire and then action. Digital and mobile revamped the pre-buy stage by allowing consumers to research on mobile/online. When heading to the store, mobile technology can deliver location-specific notifications, promotions, coupons and more. Then, on location, these shoppers can leverage proximity marketing like Target's Cartwheel app. Post-purchase, consumers can go to social media to give and receive feedback on their purchases, creating an immense community element to the shopping experience.
5. Self-selected Experiences
Despite the dire news coming from the physical retail space, brick and mortar still generates about 80% of prestige beauty dollar volume and 57% of category gains, according to González. The truth is: people still like to try in-store.
Jensen noted that, while physical retail sales of makeup and skin care (the latter up 3%) have grown, the fragrance sector continues to decline. Brick-and-mortar moisturizer sales grew because top brands supported the category with new launches to meet consumer demands. Looking ahead, Jensen said that retail will continue to reinvent itself with more immersive experiences and customization.
González's presentation elaborated by outlining emerging retail models, including pop-up shops, the incorporation of augmented reality screens in-store and smaller, localized locations.
For example, Sephora Studio's recent opening of a 2,000-sq-ft concept store in Boston centered on a more tailored batch of products and brands (Bite Beauty, Drybar, Milk Makeup, Ole Henriksen, Sunday Riley, Verb, etc.) a greater level of digital integration (Digital Makeover Guide, Moisture Meter and Pantone Color IQ touchscreens) and on-site services (beauty classes, facials and makeovers) that offer an experiential edge. The model allows consumers to self-select their experience, from high to low engagement with in-store staff. It also enables consumers to order online and pick up products same day in-store.
When the concept shop opened, Calvin McDonald, president and CEO of Sephora Americas, said, "In today's retail environment where very little is constant and clients' expectations are ever-evolving, one thing has remained true for Sephora: there is no better way to create meaningful connections with clients than through personalized experiences and a customized approach to beauty … The Studio merges the best of an inclusive neighborhood retail environment with best-in-class digital tools that enable our expert beauty advisors to customize recommendations on an individual basis."
6. Digital Discovery
U.S. prestige beauty online sales have grown across all categories, Jensen explained. While much of this activity still centers on replenishment, consumers are exploring and discovering brands. González noted that online sales are driving significant growth precisely because consumers have expanded from replenishment at Ulta to discovery-centric brands like Kylie Cosmetics and social media platforms where brands like Urban Decay thrive on teasing new launches and take advantage of consumers' FOMO (fear of missing out).
7. Value-driven Consumers
Demand for products priced above $50 is sporadic, said González, but more consistent for products priced below $50. Indeed, today's consumers are value-minded and prone to seeking out affordable, trendy brands like CYO, ColourPop and Nyx—as long as they offer comparable quality to higher-priced brands. These educated shoppers are increasingly aware that many brands share the same manufacturing sites—Beauty Pie has built its business by exploiting this knowledge—and therefore are less likely to be swayed by marketing stories. Brands like Lorac have responded to the demand for value by releasing large palettes, which have expanded from traditional eyeshadow to cross-category kits.
Famiano's analysis found that brands priced high and low alike have begun to focus on personalization and service as a means of differentiation. For instance, St. Ives' pop-up Mixing Bar in New York offered consumers an opportunity to craft their own $12 product by selecting from among "50 unique ingredient combinations and desired body lotion richness or facial scrub exfoliation."
When the pop-up opened in September, Suzanne Palentchar, St. Ives' marketing director, said, "Inspired by the best of nature, we're thrilled to unveil the Mixing Bar this summer where guests can create their own unique St. Ives face scrubs and body lotions, all while learning about the benefits our ingredient-led products provide."
8. Ingredient Scrutiny
Ingredient transparency continued to accelerate in 2017, Jensen said, with retailers and brands taking public stands on ingredient standards and disclosures. For instance, P&G recently expanded its commitment to transparency by disclosing fragrance ingredients across its product portfolio brands. The company will share online all fragrance ingredients down to 0.01% for its entire product portfolio—more than 2,000 fragranced products—in the United States and Canada by the end of 2019. And eco-fragrance brand Clean has created a strong niche by emphasizing safety, environmental responsibility and simplicity in its branding.
Consumers increasingly understand the impact of ingredients across categories, said González, which has led to the rise of ingredients such as Amazonian clay and coconut in skin care/makeup hybrid products. At the same time, demand for cruelty-free beauty is skyrocketing, benefitting brands such as Urban Decay and Nyx.
9. Holiday Slump
Fragrance continues to suffer from a shift in holiday spending behaviors, said Jensen. Christmas 2016 and Valentine's Day 2017 saw sales declines year over year for the category, she said, with sales picking up after those holidays. Jensen noted that Mother's Day and Father's Day sales have actually risen because retailers got out ahead of the holidays more this year.
The average price in fine fragrance remains relatively flat, Jensen said. While gift sets and juices comprise the largest prestige fragrance categories, they aren't growing significantly. On the other hand, home fragrance has done well, particularly with products such as reed diffusers and candles.
10. Gen Z Overtakes Millennials
While millennials have occupied the majority of generational trend stories over the last decade, Generation Z will amplify many of today's emerging trends. Born after 1995, Gen Z will, by some estimates, comprise 40% of all consumers by 2020. Currently, this age cohort has more than $40 billion in buying power.
During her presentation, González noted that the Gen Z comprises about 19% of population, compared to 29% for millennials. Millennials remember life before and after social media and mobile phones, while Gen Z takes these technologies essentially for granted. While millennials use social media for sharing and activities such as makeup experimentation, Gen Z uses makeup to achieve the aspirational looks they see in their feeds.
According to González's data, 61% of consumers 35-plus use makeup. These consumers built the makeup category over the last four or five decades and remain highly engaged in it. To compare, millennials and Gen Z consumers use makeup at a rate of 63%.