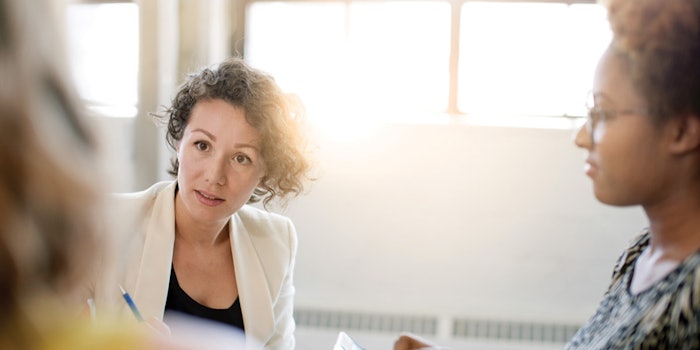 You can start as a one-woman show, but you cannot build your brand alone. Who do you hire? When? How do you find your team? What kind of agreements do you put in place? As is often the case, the people part of things is the most complex, but often also the most rewarding.
Who Do You Hire First?
Your first hire will always be "special," like your first date with your life partner. If this first hire is doubling your team size from one to two, this person should be able and willing to do a bit of everything—because, more likely than not, this is what she will be doing. However, as you make your hire, no matter the job description, here are a few reminders:
Everyone is in sales. No matter the position, everyone in your small team will answer customer questions and help sell. Even your VP of marketing is in sales; after all, she is selling your story to editors and writers.
Surround yourself with people who are smarter than you are. Complementary skill sets and experiences make for strong teams. If you are new to the beauty industry, look for someone with experience in this industry. If you have never done sales, look for a great sales person. If you have no expertise in digital media, look for someone who grew up with an iPhone.
Hire for attitude, drive, and experience or ambition. Then test performance. To take some of the stress off making this first hire, set up a long probation period. This will make the commitment feel somewhat less scary. Alternately, start on a project basis and see how the relationship develops.
Outsource what you can. Particularly with a small team, figure out what you can outsource so that you can spend time on the important things that will drive your business's growth and success. For example, I still pay all the bills and sign all the checks, because I am a control freak. However, this is not the best use of my time; perhaps this is something someone could help me with.
Where to Find Employees
Word of mouth. Use your network, ask around, post on social media, and send an email to your contacts with the job description and profile you are looking to find.
Other brands. This is slightly politically incorrect to say, but I must admit that if you are looking for a seasoned industry person, looking at your competitors is smart.
Industry associations. CEW (Cosmetic Executive Women), in particular, has a great job board, and the events are a wonderful source of contacts.
Beauty counters near you. If you are looking for a sales person, spend a lot of time shopping for cosmetics—in malls, department stores and specialty beauty stores. You'll find some amazing sales people that could sell ice to a polar bear. Again, this strategy is somewhat politically incorrect—but, at the very least, time spent observing these sales people will help you refine your hiring criteria.
Craig's list. This has been a good resource for my business for positions that are less industry-specific and more administrative. Be ready to receive a lot of resumes, however.
Colleges near you. Make friends with the career advisor and learn about the school's job boards.
How Do You Determine Compensation?
Be crystal-clear on the difference between a W2 employee and a 1099 independent contractor. The IRS differentiates between the two based on three categories: behavioral control (who controls what the worker does or how he/she does her job?), financial control (how is the worker paid, are expenses reimbursed, who pays for things like tools and supplies), and relationship between the worker and employer (are there employee-type benefits in place such as pension plan, vacation pay, etc.?).
Compensate as much as you can afford. Often, in startup mode, you will underpay your team members. Be transparent in this fact, explain that underpaid does not mean undervalued. Be transparent with the financials, explain the dream and sell the long-term goals. The people who are the right fit will understand.
Make up for a lower salary by offering benefits that are not cash drains. These benefits can include paid time off (for vacation or illness), the ability to work remotely (this is really the wave of the future) and more flexible hours.
Make up for a lower salary by paying partly in company shares. This changes the nature of your hire, of course, as it elevates the relationship from employee to part owner. This will not be right for all of your employees, but it will be for some. My two key employees who have been with me since I began Alchimie 10+ years ago both have a blended compensation package that has included salary and benefits, as well as ownership options. That is one decision I have never regretted.
4 Best Hiring Practices
1. Hire slow, fire fast.
This is one that I am still learning. I sometimes forget that "a body" is not worth hiring if it is not the "right somebody." And I always think I can fix a bad situation and give someone another chance.
Learn from my mistakes and do what those who know recommend. Take your time making your hiring decision—the first and the 50th equally. When someone isn't right for your team anymore, have that fierce conversation early on.
2. Have your legal ducks in a row.
No matter the startup stage of your business or brand, you are never too small to understand HR best practices and laws in your state. You are never too small to have solid contractual agreements in place with your team members, in particular if employment is in exchange for ownership of the company. Unfortunately, you are never too small to have to fire someone. Having a good legal resource is like having good insurance—you never want to have to use it, but sure are glad you have it when you do.
3. Hire a good payroll processor.
Nothing will upset a team more than a missed payroll date. More likely than not, you have so much on your plate already; running payroll is not something you want to add to your to-do list. Paychex is one of the leaders in this field, but also expensive. Ask within your network for a recommendation for a payroll processor and compare at least two offers. Finally, this may seem superfluous advice, but please set up direct deposit for your team members.
4. Don't underestimate the power of interns.
While America may "run on Dunkin," I must admit that Alchimie has sometimes "run on interns." I have worked with the three main colleges near me to find interns that have ended up staying with Alchimie for several years. They are young, ambitious, and anxious to learn and build their resume. They also keep me in touch with the newest social media things and the wishes of the millennial generation—a group of consumers that I would otherwise not be in touch with. I learn from them as much as they learn from their internship.
Up Next
Please let me know your thoughts on this story and stay tuned for two more articles in this series, one specifically on building a sales force, and one on building a board. Thank you!
Ada Polla ([email protected]) is the co-creator of the Swiss antioxidant skin care line, Alchimie Forever, which launched in the U.S. in 2004. Her strategic focus and implementation have yielded double-digit annual revenue growth for the company. Polla holds an MBA from Georgetown University, majored in art history and political science at Harvard University, and graduated magna cum laude with a Bachelor of Arts degree in 1999. She is also a Global Cosmetic Industry editorial advisor.