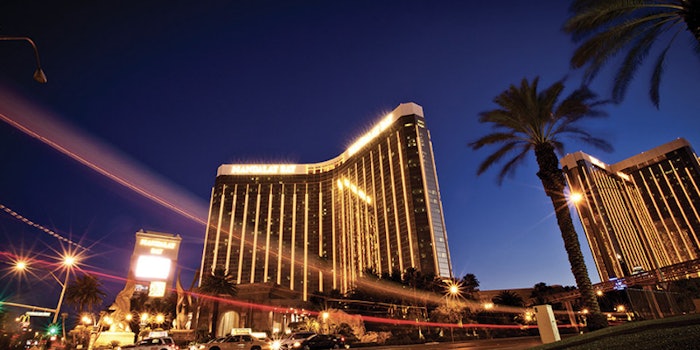 This year's Cosmoprof North America, taking place July 29-31 at the Mandalay Bay, will feature 1,200-plus exhibitors, including more than 900 brands, as well as packaging, contract manufacturing, machinery, ingredients and private-label companies, and 36,000-plus attendees. In addition, the event will include numerous educational tracks (see sidebar).
Hosting Upstart Brands
This year, CPNA has introduced its Beauty Vanities program to spotlight small startup brands. The section will only feature first-time CPNA exhibitors that have been reviewed based on innovation in packaging, formulation, delivery and presentation, newness to market and size of a collection—about 10 SKUs.
Participating brands can also participate in CPNA's on-site sampling bar, Boutique, the international buyer's program and TV shopping auditions, and social media programs such as the Beaut-E Zone.
"This new limited space was created as a response to market demand for indie beauty brands to have access to a solid, proven business launchpad at an affordable price," the organizers note.
Incubating Startups
CPNA will offer attendees and exhibitors an opportunity to learn about Founders Factory and apply to its Beauty Tech Accelerator program on-site. Founders Factory is a London-based digital accelerator and incubator backed by L'Oréal, Aviva, easyJet, The Guardian, Holtzbrinck and CSC, and plans to build and scale more than 200 early-stage companies across six sectors in the next five years.
In addition to an educational session (see sidebar), CPNA will host a Founders Factory lounge in the Interactive Technology section of the show floor, which will feature innovations from program graduates, including disruptive offerings from Sampler, Talkin' Things, Cosmose and Riviter.
Candidates interested in enrolling in the program can meet with a Founders Factory representative one-on-one at the lounge. Select applicants will be chosen to participate in the six-month bespoke program and receive access to a global network of entrepreneurs, business and world leaders.
Beauty 2050
CPNA will feature connected beauty concepts from the Fashion Institute of Design & Merchandising. Five teams, each focused on one beauty category and consisting of one graphic design student and one beauty marketing student, has been asked to consider what smart packaging look like in 30+ years, as well as what kind of formulation or delivery system the product will feature, how the product will look and how it will be displayed. One team will be awarded a monetary prize for the best concept. In addition, event attendees can learn about the finalists' concepts at a 30-minute conference session.