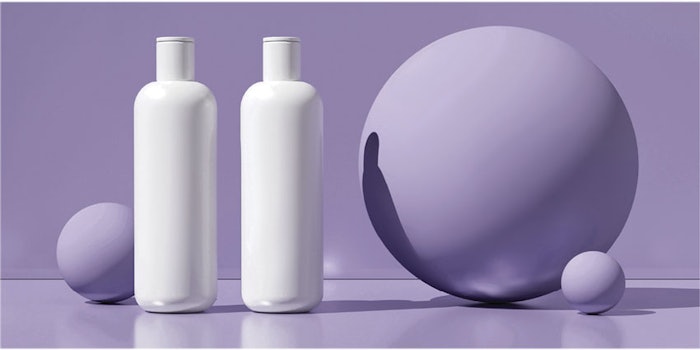 Today's beauty shopper is savvier than ever. Armed with powerful search engines in the palm of her hands, interested in the latest social trends and poised to spend across multiple channels, she is crucial to a product's success. Given that she is connecting with brands both on physical and virtual shelves, it's important to curate a strong, unified experience, fostering a real connection with your brand. Here are some clear steps for success in both retail and online environments.
3 Ways to Optimize Your Brand at Retail
When launching a product at retail, there are several elements to consider.
1. Map and organize your assortment.
It's crucial to start with a strong assortment of products–enough to have a visible shelf presence. If your products span multiple categories, they may be merchandised in separate departments, making it difficult for a new brand to be noticed.
To clearly picture the strength of your brand's presence, you must understand how your line is structured. At MSLK, our branding process includes developing a clear, distinctive brand architecture chart that breaks down a client's line by product category.
Your brand should present a unified front. Your line may be organized as a single product type that varies by consumer benefit, key ingredient or as a structured regimen. Once you determine the strongest way to organize your product offering, your brand's unique personality and benefits can come through in the copy and packaging.
2. Establish a unified brand presence.
Presenting your information consistently across packages creates and maintains a strong brand presence. Hierarchy is key here. All levels of information should be styled in the same way across all products. In order to establish levels of importance, develop a consistent use for color, type size and position. Packaging could include a clear house for your brand name and a consistent type treatment for your product name and secondary information.
3. Keep it short and simple.
It's important to make your information easily digestible and recognizable for consumers. Don't be afraid to minimize the amount of information you display, particularly on a basic, less costly product; your high-quality features and benefits can truly shine if you selectively place them on premium products.
Remember, consumers won't spend much time reading lengthy information on a package. Badges and seals may be enough to reassure your customer. Showcasing your product's best features and benefits visually (e.g., with a seal) has been statistically shown to be more effective than a paragraph of copy—save that for the web!
5 Keys to Optimizing Your Brand Online
Digital channels require their own specific design requirements.
1. Tell your story.
On your website, your brand story has the time and the space to come alive. In the virtual shelf space, story becomes more important than product assortment. While you should still focus on having a unified line, you have several storytelling opportunities online, beyond what physical packaging allows.
2. Stand out.
Your primary package should be eye-catching and feature bold names and words that will stand out in small thumbnails on product sort pages. These principles also work well on social, where user-generated content is 7x more trusted than advertising efforts.
3. Tell them what they want to know.
Because your secondary packaging is rarely featured on the web, your product page should answer any and all questions a consumer might have. User reviews, videos, and tips and tricks can all help to convert a sale, while other product offerings, such as trial sizes and related products, can encourage larger purchases and increase the ROI of your marketing efforts.
4. Let the consumer find their own path.
On your own brand site, provide customers with multiple ways to shop and filter your products. This is a great time to present all the alternative organizational methods you considered for retail. Consumers could search by category, consumer benefit, key ingredient or by regimen, just to list a few. The best online navigation menus allow users to curate the options based on their personal needs.
5. Customize the experience and engage.
Personalization is a growing trend in the beauty market. Recently, 71% of consumers reported that finding products customized to their individual health needs is appealinga. Quizzes that guide customers to the right product for their hair or skin type, or that recommend a product by personal desires, for example, are great for digital marketing and can often drive traffic to your site.
Having users leave their email address in exchange for quiz results or bonus content can help build databases for future marketing efforts. For example, in the beauty supplement world, try sending users recipes that feature their recommended products or address the health issue they are looking to treat.
Keep It Seamless
Though online and in-person shopping are inherently different experiences, they can and should work together to curate a personal relationship with consumers. For today's savvy consumer, a seamless experience across all media is crucial. Digital media can help amplify the brand story that you distill onto your packaging. Giving your shopper new and fresh content to maintain a relationship with your brand can ensure its success.
____________________________
Sheri L. Koetting is the founder and chief strategist of MSLK (http://mslk.com/beauty-packaging/), a beauty branding agency based in New York. MSLK specializes in helping beauty brands find their voice in today's crowded marketplace through 360° brand positioning—from overall brand strategy to brand identity, packaging, retail experience, websites and social media campaigns. Contact: sheri@mslk.com.
Footnote:
a"Consumers turn to 'smart customization' to control their own health and wellbeing"; www.globaldata.com