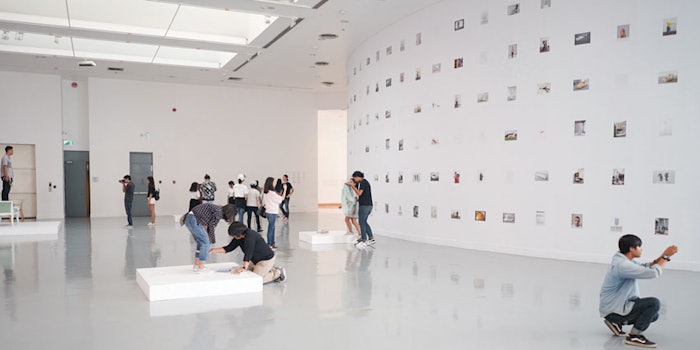 Walking through major retail centers, one will be bombarded with beauty and fashion pop-ups speckled between traditional retail stores. These retail-meets-media platforms appear in hotels in fashionable vacation spots and as mini storefronts at charity galas. Additionally, beauty brands sponsor events worldwide and pour marketing dollars into care packages for bloggers. Ultimately, these efforts are creating experiences. But how much do they convert in sales?
The Pragmatism of Gen Z
The challenge, as the millennial population begins to enter its mid-30s, is posed by Gen Z, a generation entering its mid-20s with a mindset that favors products over experiences. While 77% of millennials prefer a novel experience over a product, 60% of Gen Z prefer a novel product over an experiencea.
The shift can be attributed to the general "back-to-the-roots" attitude of Gen Z, as well as its post-recession formative years, which make these shoppers focus on efficacy. This demographic's reversion to a boomer-style shopping preference is evident, especially with the exasperation from overwhelming product claims and an increased speculation over influencer marketing. For an industry saturated with competition, is this an indicator that the experience bubble will burst?
The Experience Overload
Brand partnerships are not new; for years Maybelline New York sponsored New York Fashion Week, resulting in direct boosts in awareness for the brand. The sponsorship, coupled with customizable Snapchat filters and Instagram GIFs, aimed to create buzz and content for the L'Oréal-backed, retail-favorite brand, which nudged at conversion.
However, as a blogger commented to this author at the Fall/Winter 2019 shows: "Tresseme (by Unilever), MAC (by Estée Lauder) and a ton of indie brands are everywhere, per show, per designer. After a while, they all blend into each otherb."
This becomes evident as brands of all types, including luxury, enter the digital space. One gets inundated by the array of sponsors creating content in the live and digital space. With interchangeability enhanced by scrollable social media, the lack of distinction among brands undermines the reason they originally tried investing in the experiences.
Pop-up Saturation
Pop-ups thrived on the Snapchat-like phenomenon of urgency generated by something that is set to last for only a short time. The ephemeral nature of the format allowed it to generate $10 billion in sales, according to data generated by Pop Up Republicc. With certain brands with larger budgets or historic legacies, opening a pop up versus a retail store can be as much as 80% cheaperd, which makes it a viable option, especially to test a new market.
For these reasons pop-ups have expanded from beauty to fashion (ex: an apparel pop-up for sneakers during the NBA weekend in New Orleans), hospitality (ex: W Hotels' pop-up during Coachella in California), recruiting (ex: Solve's pop-up interview locations in Minneapolis) and many more. However, following an initial boom, beauty pop-ups have experienced a decline in efficacy due to the lack of novelty and increased competitive pressures. 
Want to read the full article? Check out Global Cosmetic Industry's November 2019 digital magazine.
Footnotes:
aDeep Focus' Cassandra Report; https://cassandra.co/
bProprietary data: FIG or out, 2019
cwww.retailtouchpoints.com/features/special-reports/pop-up-stores-become-more-than-just-a-trend
dwww.thestorefront.com/mag/4-beauty-brands-who-successfully-launched-a-pop-up-store/