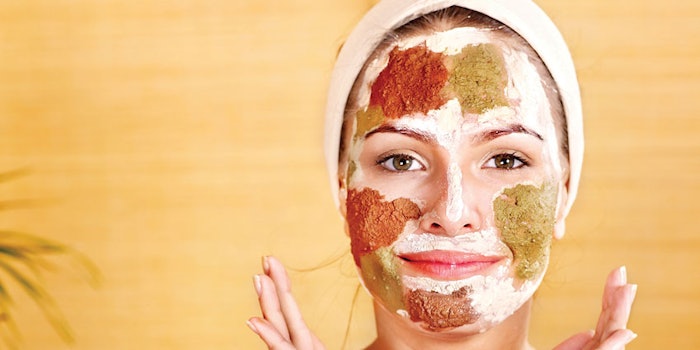 While this report explores the financial and strategic impacts of the COVID-19 pandemic, first and foremost in our minds at this time is the health and safety of our readers, clients, our team and their loved ones.
During this profoundly challenging period we hope to deliver the information and resources you and your group need to weather this global disruption and welcome any insights into how we might be able to serve you better with online events, networking tools, information and more.
Drop me a note at [email protected]. In the meantime, I wish you and your loved ones good health.
—Jeb Gleason-Allured, content director
The COVID-19 outbreak has disrupted the world, generating new demands and realities overnight and accelerating some broader existing trends. Beauty has not been immune.
NPDa recently reported that in the week ending March 28, U.S. prestige beauty sales fell 58% year-over-year.
According to new data from Kline & Companyb, "the U.S. cosmetics and toiletries market is on track to experience the steepest decline ever recorded in the 60+ years Kline has been tracking the market."
The company is now forecasting a 2.5% decline for the market in 2020. Looking ahead, Kline is estimating that the cosmetics and toiletries market will grow revenues by 0.9% through 2024, totaling $78 billion in retail sales.
Indeed, early consumer data following outbreaks in Europe and the United States reflected the suddenness with which life has changed. In early March, U.S. Google search trends reported by Spatec revealed that:
"How to wash your hands" searches had grown 78% since 2019
"Hand sanitizer" searches had grown 275% since last year (+175% since January)
Meanwhile, growth in searches in the United States for vitamins to boost immune systems also spiked:
elderberry: up 52.4% since last year
vitamin C: up 25% since last year
echinacea: up 13.1% since last year
zinc: up 7.7% since last year
Since that time, Stackline has assessed the fastest-growing U.S. e-commerce categories for all of March 2020.
While products like makeup and perfume have observed an evident decline in sales, no categories from the beauty industry landed on the Top 100 Fastest Declining list. On the other hand, five beauty-related categories managed to make the Top 100 Fastest Growing list:
Soap and body wash (+194%)
Hair coloring (+115%)
Nail care (+108%)
Skin care (+99%)
Body lotion (+79%)
While concerns remain for the health and livelihoods of billions around the world, the industry is quickly shifting from shock and fear to action. The story may evolve hour-to-hour, but this report provides an overview of how various stakeholders and sectors of the industry are being impacted, plus what to expect generally in the wake of COVID-19.
Consumer Life Upended
While measures taken in South Korea and China managed to stem a tide of outbreak (as of press time), COVID-19 has spread far and wide in key Western markets, including North America and Western Europe. This has spurred ever-widening shelter-in-place orders across wide swaths of the world.
In some cases, people in service sectors (particularly restaurants, hospitality and retail) found their jobs paused or eliminated with little or no warning. In the United States alone, 22 million workers filed for their first week of unemployment benefits over a period of four weeks, a record-shattering number. Essential workers, whether they operated in the personal care space, delivery, medical or other key service sectors, retained their jobs but in drastically more dangerous circumstances. The most fortunate in the economy retained their roles but were suddenly operating from the safety of home and coming to grips with new levels of isolation.
In a recent interview with Global Cosmetic Industry, Sarah Jindal, associate director, global beauty and personal care, Mintel, explained that consumers, in the near-term, are living in a bubble in which they are focused almost entirely on immediate needs. Even when the crisis abates, she added, these shoppers will be left with a new perspective on what they really need in their lives.
Near-term impacts
Category-specific behaviors: NPD reported that while most prestige beauty categories witnessed double-digit year-over-year declines the week of March 28, 2020, segments such as body oils, home scents, nail care and hair color posted gains versus 2019, showing that crises don't impact all sectors equally, at least in the near term.
Prevention as self care: The COVID-19 outbreak has put hygiene, safety and health front-of-mind for global consumers. IRId recently presented data for the week ending March 22, 2020, showing that while most product categories in the United States saw average basket sales gains, personal care and cosmetics sales declined year-over-year, showing the rapid refocus on must-haves. Conversely, during the period, sales of wipes grew 121% year-over-year, while liquid hand soap grew 198%, hand sanitizers grew 184% and vitamins grew 77%. IRI-surveyed consumers reported that they take vitamins (57%) and practice good personal hygiene (71%) as part of their self care practice. It's no surprise, then, that the company found that, "Preventive health care products, like immunity, are trending higher than symptomatic products, as consumers look first to prevent illness. Cleaning products and hand sanitizers/soap [are] also important to consumer self care practices."
Emotional support: Stress is rampant among consumers, who are turning to influencers, apps and beyond to address emotional well-being strains. This creates an opportunity for brands to tool messaging and product mixes toward solutions that soothe, calm, support a good night's sleep and more. This feel-good movement has also anecdotally become a sales booster for sexual/intimate wellness brands.
Professional in-home experiences: In many key markets, there's nowhere to get a facial or roots touched up. Indeed, the widespread business closures in the wake of the COVID-19 pandemic has been devastating to the professional beauty services industry. This has created a spike in demand for at-home spa-/salon-level products, as well as digital tutorials or virtual consultations. Brands offering services such as personalized, professional-level at-home hair color will win big in the near term. How happy consumers are with the results could change habits long-term—though, as anyone will tell you, the spa and salon are not just about the service, they're about the self-care.
Population shifts: For a range of personal reasons, those with means are decamping from densely populated urban areas to escape outbreaks. This could potentially accelerate moves to lower density areas with urban amenities, particularly as work-from-home initiatives grow in popularitye.
Home-centric life: The prevalence of work-from-home arrangements for workers resulting from shelter-in-place orders could radically shift consumer needs and behaviors, including less reliance on makeup (already a factor as of 2019) and a general increase in wellness-oriented products.
High-value innovation: As outlined in the November 2019 issue of this magazinef, hyper-value beauty brands have been making waves at retailers like Dollar General and even 7-Eleven. These brands have delivered quality at an unbeatable price and point to a sector that could become important as a broader portion of the population becomes highly price-sensitive.
A Shock to Beauty & Personal Care
ICMADg recently surveyed its beauty and personal care membership on the impacts of the COVID-19 pandemic on businesses, with top challenges including ingredient and raw material delays, component and packaging shortages, reduced/canceled orders from retailers and consumers, and closures of production lines in some impacted areas.
Among 49 respondents, including brands, contract manufacturers, design consultants, testing laboratories, wholesalers, regulatory consultants, etc., more than half represented small/startup businesses with less than $5 million in annual sales.
The survey results showed that because the United States did not rapidly implement a widespread COVID-19 action plan nationwide, the recoveries seen in Singapore, Korea and China may take longer to manifest in the U.S. market.
Cashflow among the surveyed organizations is "very strained," per ICMAD's data, showing that suppliers are demanding money up-front or offering extended payment options. At the same time, customer payments are slowing even as purchase orders get canceled, respondents noted. That said, supply chain and other issues led some ICMAD members to report an inability to fulfill orders.
No doubt, beauty organizations are reforecasting for the year and in some cases leveraging resources from the Small Business Administrationh, which is accepting disaster loan applications (as of press time).
The Retail Plunge
In January and February 2020, U.S. prestige beauty sales rose 3%, according to NPD data. True to recent trends, skin care outperformed makeup and fragrance during this period. In the week ending February 29, dollar and unit in-store sales went up 4% (skin care jumped 13%), but one week later NPD reported steep in-store declines.
More recent data provides a clearer sense of sales trends. Market research data from Catalina Marketingi has revealed noteworthy sales declines in several beauty categories for the week ending March 14, 2020, vs. the prior year:
Lip cosmetics, down 23%
Applicator cosmetics, down 20%
Makeup gift sets, down 19%
Grooming/trimming devices, down 18%
Women's colognes/perfumes, down 12%
A recent analysis by Larissa Jensen, vice president, industry adviser, beauty, for NPD Group, noted that the crisis will continue the trends of makeup's decline and skin care's resilience. And, while some portion of brick-and-mortar sales will migrate online, prior to the pandemic less than 1/3 of prestige beauty sales occurred in the channel.
Looking ahead, an early March 2020 surveyj by Digital Commerce 360 revealed that 47% of retailers expect revenue to fall in the near term. Meanwhile, Adobe Analyticsk data showed that U.S. online sales increased 25% on average for daily sales March 13-15, 2020, compared with average daily sales March 1-11, 2020. The growth was dominated by grocery sales, per the analysis.
Retail's E-commerce Pivot
Brick-and-mortar beauty and personal care retail has been severely curtailed in many markets in the West as shelter-in-place orders have closed non-essential shops. NPD has reported that the week of March 28, 2020, online beauty sales jumped 47% year-over-year, accounting for 90% of industry spend. Compare that to the typical e-commerce share of 20% and you begin to get a sense of the dramatic behavior pattern shifts the pandemic has generated.
While Ulta, Sephora, Macy's and other beauty specialists have closed some or all of their stores, grocery, big box and pharmacy channels offer a respite—though discretionary shopper visits are likely down. It has also increased adoption of buy online, pick up in-store models, as well as no-contact delivery.
At the same time, Western consumers seeking basic commodities such as toilet paper or sanitizers or even bread got their first real experience with empty shelves and low product availability in both physical and digital channels. While some short-term supply deficiencies have abated, the elevation of barren store shelf images on social media have had a profound impact on shoppers: scarcity is possible.
This crisis has been a boon for e-commerce, particularly for retailers like Ulta and Sephora, which want to offset brick-and-mortar losses, though a number of brands, including Jeffree Star, Kylie Cosmetics, ColourPop, KKW Beauty, Fourth Ray Beauty and Tati Beauty, have faced fulfillment center closures in California. A similar shutdown has hit Lush and The Perfume Shop in Europe as of press time.
ICMAD's survey data recently noted that brands may wish to warehouse top SKUs at their corporate headquarters in the event that warehouses/distribution centers shutter temporarily.
A March Zoom meeting led by Elana Drell-Szyfer, CEO of RéVive Skincare and reported by CEWl showed that many brick-and-mortar orders had been put on hold, which was only partially offset by e-commerce channels that had adopted week-to-week order schedules. At the same time, when travel retail resumes sales are not expected to make up for the lost selling period.
Many of these disruptions have further accelerated the dominance of Amazon which, prior to the COVID-19 outbreak, offered nearly 70% of the beauty and personal care product SKUs tracked in the United States, per Euromonitorm. The retail giant has ramped up its hiring for distribution and fulfillment to address critical goods such as groceries and medicine, but this infrastructure will also benefit its more discretionary segments.
This prowess, paired with the COVID-19 disruption, has increased the reliance of brands such as Coty on Amazon. Recently, the beauty company announced that it was focusing its efforts on boosting sales in channels that are least impacted by the global outbreak, particularly e-commerce. This doubled the company's sales on the Amazon platform as of press time.
The drastic uptick in business for Amazon has come at a cost. In a March survey of ICMAD members it was revealed that Amazon had temporarily restricted receipt of shipments not classified as medical or critical personal care.
In addition, shipping volume has spurred Amazon to shut down its shipping service for third parties, Amazon Shipping. The suspension will take place in June. The move removes a competitor to FedEx, UPS, the U.S. Postal Service and other traditional shipping firms.
In addition to channel shifts, cuts in brick-and-mortar retail have fed into the existing widespread discounting that existed before the crisis. The trend is exacerbated in a moment when shoppers are certainly less focused on ordering non-essentials.
Whenever the acute crisis abates, consumers will have become more comfortable with services such as InstaCart, virtual try-ons/augmented reality sampling as well as contactless delivery. It will also cause brick-and-mortar retailers to reassess which locations are truly crucial and which may be deemed expendable. Finally, this crisis has also made visible the immense and fragile human infrastructure that keeps the movement of goods flowing, which could have labor implications.
Product Development Slowdown
ICMAD's March 2020 survey reported that product development delays have impacted brands as well as their consultants; this is compounded by the inability to perform product testing due to lack of access to panelists. This, paired with retail closures, has led to launch delays and cancellations.
The rapid deployment of social/physical distancing practices has forced product development teams to collaborate remotely, holding meetings via Zoom and other video conferencing tools and relying on samples/testers sent by mail.
Looking ahead, when life begins to return to "normal" for consumers, brands will want to move quickly, perhaps turning to turnkey services for formulas and product concepts that can be deployed rapidly. They may also require creative collaborations in the supply chain to maximize/optimize manufacturing capacity to get the industry back to work.
The Product Development Agenda
A near-term spike in demand and longer-term concerns about health and safety are reshaping the array of products most relevant to consumers. These include antibacterial/-viral washes and sanitizers, hand soaps and vitamins/supplements/immunity boosters.
As noted by Mintel's Jindal, people will have lingering concerns about their health, with many more people now feeling like they're at risk. This will have lasting impacts on the products and brands consumers engage with.
In addition, the lifestyle changes caused by quarantining will increase demands for DIY/at-home professional-level services, as well as practical multiuse products.
Taking a cross-category, view, Kline's recent analysis anticipated that basics and pandemic-related products will see growth or steady consumption, particularly for hand sanitizers, liquid soaps, lotions, baby care, body and lip care, bath and shower, shampoos, and even textured hair care.
The forecast was less rosy for more discretionary categories such as nail polishes and facial skin care and particularly difficult for sectors such as fragrance, makeup, hair styling and men's skin care.
COVID-19 Redefines "Clean"
Clean beauty was all the rage when COVID-19 struck. Its promise of safety, sustainability and good ethics was impossible to beat and had begun to reshape the efforts of even the largest legacy brands. In the wake of COVID-19, these promises still matter, but consumers' expectations may shift.
In a recent analysis, senior Mintel beauty analyst Clare Hennigan notedn that the safety, transparency and good sourcing and manufacturing practices seen in the clean beauty world will be more relevant than ever in a post-pandemic world.
"However," she said, "efficacy is also top-of-mind, with more than one-third of women agreeing that they care more about the effectiveness of a product than the ingredients it uses. While women expect brands to use natural ingredients, they ultimately choose a product based on efficacy, making it increasingly important for brands to link ingredient safety with function."
As many consumers do an about face on traditional sustainable and "clean" practices—leveraging single-use wipes and conventional chemical sanitizers—shoppers may be more willing to embrace efficacy as a core component of safety. It may also decouple the notion of natural = safe. (COVID-19, after all, is all-natural.) This could be a boon for preservation technologies, hygiene-oriented ingredients, synthetic materials and more that have been in the crosshairs of clean-demanding consumers in recent years.
Hennigan explained, "With more concern surrounding shelf-stability and sanitation across consumer packaged goods (CPG) categories, consumers will be more willing to accept these ingredients as long as brands provide evidence of efficacy and safety, both from a health and environmental perspective." This also feeds into sentiments that predated the pandemic. Hennigan continued, "[M]ore than one in 10 adults agree clean products expire too quickly. More than ever, consumers will scrutinize ingredient safety and evaluate the risk of possible product contamination and expiration. The future of clean ingredient formulations will rely on safe synthetic ingredients, which may improve shelf life."
Fulfilling this emerging demand begins at the source. Brands and suppliers will need to work overtime to assure consumers that materials in the supply chain are verifiably safe.
Packaging: Changing Patterns
Sourcing is always a major concern in a global crisis, as shown in the latest member survey from ICMAD regarding the coronavirus outbreak. Packaging, for instance, can present significant supply chain issues. One company, APC Packaging, has provided guidance on how at least one supplier is managing the challenge.
In a note to customers, APC reported that the pace of stock item sales have been faster than the company had forecast, which hasn't been an issue due to excess supply in China. Stock items shipping from the company's U.S. site in Florida continue apace and its Chinese manufacturing is running at full capacity. Furthermore, reduced port schedules have not impacted shipment timings, per APC.
APC reported that its custom packaging output is benefiting from limited downtime for its manufacturing, as well as its proactive material sourcing strategy. The company concluded, "At this time, we have agreements in place, should the need arise, to purchase additional materials for any orders."
Longer term, Mintel's Hennigan noted that consumers will increasingly seek out product formats that limit contamination risks through the use of touchless formats and shelf-life-extending technologies such as airless designs.
No-touch concepts could include stick formats and sprays for facial cosmetics and skin care, for instance. The COVID-19 outbreak could also promote interest in sanitization of makeup brushes and other beauty tools.
Manufacturing & Distribution Disrupted
Measures taken to protect workers or adhere to local government orders have led to production delays, particularly in key manufacturing centers.
According to the ICMAD survey, access to U.S. manufacturing sites is restricted, complicating new product development. Personal care manufacturers have relied on exemptions from work-from-home measures in the United States. Even when granted, manufacturers may need to work in smaller teams to limit exposure while still running facilities; that said, if shelter-in-place orders limit workers' travel, manufacturing could be shut down by default.
These challenges posed by a global supply chain lend further fuel to the growing trend of more localized manufacturing hubs, which provide faster regional lead times and greater flexibility in a crisis.
In the near-term, brands could compete for production capacity as various regions come back online and as consumer spending increases/bounces back. This could prove a challenge for smaller brands (see What This Means for Indie Brands).
Marketing in the COVID-19 Era
Near-term beauty marketing trends have included "we're here for you" messaging, explained Mintel's Jindal. Brands and retailers are also focused on reminding people not to forget about them. And, particularly in the salon and spa sector, gift certificate purchase promotions can potentially keep many small businesses afloat.
Challenges aside, Jindal noted that regional lockdowns have created an immense captive audience online and in social media for brands and retailers.
In a recent analysis, Mintel's Hennigan argued that COVID-19 will force brands to focus on efficacy, safety and longevity to establish or preserve trust in consumers rattled by disease. This will require education on the benefits of conventional chemical materials that a short time ago were often vilified in marketing assets. Hennigan added that seals connoting product safety will likewise become more critical than ever.
In addition, brands must deliver fact-based content that creates trust, particularly when health crises generate waves of misinformation and content from bad actors and unwitting disinformation "super spreaders."
Messaging will also need to be tooled to the moment, taking into account the shock to lifestyles, livelihoods and emotional health. Therefore, tone-deaf content around business-as-usual luxury or purchase-centric pitches will likely alienate shoppers.
Instead, brands may need to pivot to offer resources, positive stories about actions taken during the pandemic, content that addresses consumer anxiety, and fun, distracting content that helps relieve stay-at-home boredom. This can engage shoppers and create deeper relationships that could have long-term benefits for brands.
Consumers stuck at home will also increasingly embrace streaming content (which has boomed on Instagram in particular), as well as online tutorials and emerging social platforms like TikTok. Brands unable to assemble live events will also need to find ways to translate those experiences into digital happenings.
Home-bound brand professionals are also being handed an opportunity to offer a peek behind the scenes with honest quarantine life/work-from-home content that further humanizes a brand.
Employers Under Scrutiny
The social media age and whistleblower social media channels such as @EsteeLaundry on Instagram have increased the visibility of how brands and retailers treat their employees in a crisis and empower consumers and employees to publicly call out purported bad actors in front of a massive audience.
Mintel's Jindal noted that companies are increasingly focused on communicating what they're doing for their employees, thereby avoiding bad PR. Internal emails are regularly leaked online and across social media, so companies need to tool their messaging internally and externally simultaneously to avoid scandals.
This impacts everyone from management to office staff to manufacturing and distribution center workers. It also necessitates that top executives are seen as making sacrifices alongside their staff.
If done right, this process can be highlighted via brand social media channels (behind the scenes work from home content), thereby rapidly humanizing brands and retailers. Companies that do this right will build long-term loyalty; those that do not could fade in relevance.
What this Means for Indie Brands
Indie brands have delivered an immense amount of dynamic growth, new business model adoption and consumer excitement over the last 10-15 years. However, many up-and-coming brands are now facing dire challenges.
Store closures, sudden job losses and a drastic shift in consumers' moods has put many launches on hold or outright canceled planned introductions. It has also exposed many brands with minimal financial cushions to serious business disruptions, which could impact their future. And, potentially, once demand and manufacturing rebound, indies may find themselves last in line for order fulfillment as multinationals revive production and launch schedules.
This could result in a thinning of the indie herd, which could accelerate a transition to the next wave of indie brands—because, no matter what, indie brands will always emerge.
Amid the crisis, companies are taking advantage of available resources such as, in the United States, leveraging Small Business Administration loans or getting creative with collective efforts. For instance, Better Together unites 37 small female-founded businesses (including Kinfield, Range Beauty and Owa Haircare) that leverage the code BetterTogether to generate special offers. The brands are also giving away self-care packages to email list subscribers. These brands are also contributing to the pandemic effort, including making donations or producing protective face masks. 
Footnotes:
a) www.npd.com
b) www.klinegroup.com
c) www.spate.nyc
d) www.iriworldwide.com/IRI/media/Library/COVID-19-Thought-Leadership-4-3-2020.pdf
e) www.nytimes.com/2020/04/01/parenting/pregnant-women-nyc-coronavirus.html
f) "Insider Insights: Beauty 2020 & Beyond," http://gcimagazine.texterity.com/gcimagazine/november_2019/
gwww.icmad.com
h) www.sba.gov/page/coronavirus-covid-19-small-business-guidance-loan-resources
i) www.catalina.com
j) www.digitalcommerce360.com
k) https://theblog.adobe.com/adobe-digital-economy-index-tracking-the-state-of-ecommerce-during-covid-19-and-beyond/
l) www.cew.org
m) www.euromonitor.com
n) www.mintel.com/blog/beauty-market-news/covid-19-increases-demand-for-safe-and-reliable-bpc-products