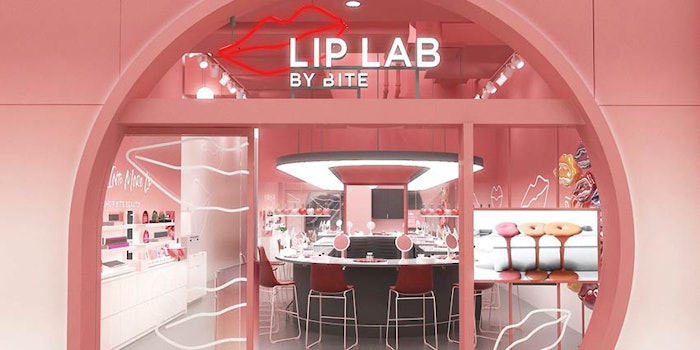 As consumers increasingly seek solutions targeted to their specific needs, there has never been a greater demand for personalization in the beauty category.
Today's consumer is knowledgeable and sophisticated. She knows what she wants and what she needs in skin care, hair care and color cosmetics. While she is open to trying new products, she firmly believes she should be able to customize products in all these categories to suit her needs and desires.
The Consumer is in Charge
One size certainly does not fit all in this age of respecting and honoring the individual. Beauty has been redefined and the old measurement of demographics is not a viable algorithm for anything. Behavior, life style and self-expression have changed the consumer product landscape in many categories.
While there are certainly consumer segments that are still learning about beauty products (teens for example), there are so many accessible diagnostic tools, AI, widgets, apps and other technologies, as well as online experts to guide them. 
The curtain has been pulled back. Consumers know what they want and what they need. 
Consumers want to be involved and not passively rely on anyone to dictate what products to buy.
Beauty has provided product personalization for many years.
Many brands are therefore listening to their consumer base in order to make decisions about the products they create, which ingredients they include and which names they adopt. Customization in Fashion The fashion industry is full of examples of personalization: Vans, Adidas, Nike and Converse all encourage varying degrees of customizing sports shoes.
Levi's has a range of personalized clothing possibilities for not only size but style, cut, denim finish, wash and rips. 
Ralph Lauren recently introduced The Custom Packable Jacket. It is a vest or jacket (with or without a hood) made on demand with recycled fabrics.
And, of course, we cannot approach the topic of customization without referencing Etsy, where just about anything one can imagine can be customized.
Customization in Beauty
Beauty has provided product personalization for many years, with varying degrees of success. In an industry with a heritage of scalable product production, designing individual products can be challenging—and expensive.
In doing my research for this article, it appears that many brands that launched in the category of customized beauty have closed their doors. It begs the question: what premium are consumers willing to pay for this benefit? Will they repurchase, assuring some customer satisfaction and loyalty?
That said, there are many examples of contemporary customization in hair, color cosmetics and skin care. 
Personalized Hair Care 
Living Proof allows customers to adjust the nozzle of their Perfect Hair Day Body Builder Hairspray for more or less hold. 
The hair category is getting a great deal of customization attention with brands such as eSalon, Madison Reed, Color & Co (L'Oréal), Function of Beauty, Prose, Form Beauty and Strands, to name a few. 
Personalized Color Cosmetics 
Bite Beauty Lip Lab helps their clients customize the shade, finish, flavor and name of their lipsticks. The brand opened its sixth U.S. location on November 6, 2020 in Las Vegas. 
Grace Choi and her team debuted the Mink 3D printer concept in 2014 at the TechCrunch Disrupt conference and have worked meticulously to refine every detail. The updated version launched in 2019, allowing color cosmetic consumers to print 16.7 million colors in various cosmetic forms.
Searches in the wellness category are showing strong growth ... 
In skin care in recent years, many brands have launched individual booster ingredients, such as niacinamide, retinol, vitamin C, hyaluronic acid, AHA and others. The Ordinary, The Inkey List, Paula's Choice and CoverFX are great examples of this, allowing consumers to power up certain ingredients as needed.
Elsewhere, D.O.S.E. Skinceuticals (L'Oréal) is a physician-based, in-office service that formulates personalized serums designed for unique skin concerns.
What the Data Tells Us 
In working with Spate and reviewing what beauty consumers are searching, we find some interesting directions. Spate taps into publicly available consumer data (anonymous and aggregated) to identify meaningful shifts in consumer behavior. It leverages the latest available technology in machine learning to solve problems in ways that have not been explored before.
Related: Spate's Holiday 2020 Beauty Trends
According to Spate's data, searches in the wellness category are showing strong growth in "custom solutions." 
Nails and hair are seeing the strongest growth within beauty for "custom solutions." Consumers are also showing significant interest in custom shampoos and conditioners.
Search behavior indicates that consumers are looking for brands that do personalization, rather than doing it themselves. 
Consumers are ... looking for the right products.
Obviously, we must factor in the enormous COVID-19 influence in all these data. Many more consumers are doing their own nails, handling their own hair care and hair color, and wearing less makeup. All this is reflected in sales numbers from the past seven months and is being reinforced in consumer conversations and in social media. 
Hair Care Data 
Searches for custom shampoo are growing over last year, with predicted growth of 44.3% in the next 12 months. Searches for hair color are growing over last year, with predicted growth of 11.3% in the coming year. 
Color Cosmetic Data 
Searches in the color category in general are down compared to last year, per Spate data. As discussed above, this is also reflected in retail sales in the category. However, direct consumer research suggests customization (the ability to select not only shades but textures) remains high on consumer wish list. 
Skin Care Data 
According to Spate, the two most searched products are face moisturizer and face cream. While both category searches are relatively flat compared to last year, the forecast for growth is 3.8% and 5.9%, respectively. 
We have seen skin care sales remain strong during the COVID-19 pandemic, as consumers are home with, in some cases, more time for their beauty regimen of self-care. Blogs and social media posts in this category suggest a strong desire for the ability to personalize skin care products to address specific concerns and problems. 
Why Personalization Matters 
No doubt some readers are asking, why, with thousands of SKUs in hair care/color, color cosmetics and skin care on the market, can consumers not find the perfect products they need? The answer is: in beauty, we create products people want, not products people need. 
(I continually dispute this wisdom, knowing I would not survive without my bins and boxes of beauty products.)
Old patterns and models can be changed.
The emotional pull of beauty products (right brain) is every bit as powerful as the left brain logic and, in most cases, more so. 
We believe we need these products. We believe they are life changers. We want to be engaged with the products and the brands that produce and sell them. The more the consumer is engaged in the creation of the products, the more likely they are to return, repurchase and tell their friends and family. 
Consumers are not looking for more products. They are looking for the right products. 
Getting Started 
The desire for customized beauty products is here to stay. While scaling is challenging, it is imperative that we in the beauty industry sort out how to make this happen in a meaningful, affordable, profitable way.
Personalizing products can involve ingredients, textures, fragrances and packaging. The options are endless. Listening to and focusing on consumers and their shopping and use habits is critical. 
As we have learned during COVID-19, old patterns and models can be changed. Our industry has proven to be extremely creative and resourceful. It is time to put those skills to work on this category.
Karen Young is the founder of The Young Group.