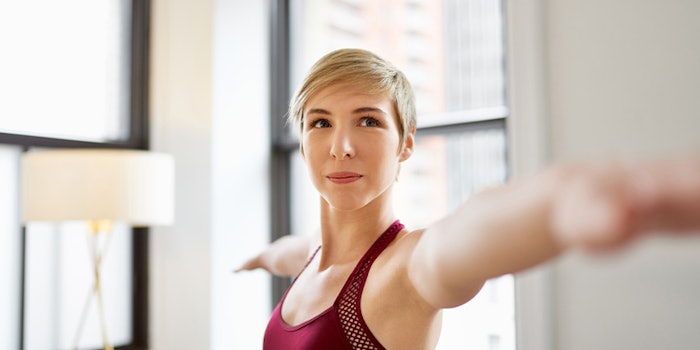 In 2021, your brand's health has a lot to do with consumer perception of how your brand and products contribute to their well-being. Consumers need to know that the choices and purchases they are making are positive and worth every penny. Therefore, wellness has to be built into product engineering and built up with marketing.
Focusing on the health of your brand will result in increased profitability, and it will erase the signs of an aging brand, proving to buyers that you've evolved with the times. Failing to focus on a product's wellness benefits is a dangerous game.
Related: How Beauty & Wellness Can Get Under Consumers' Skin
Wellness looks different for everyone
The primary concerns of consumers today are health,  immunity, wellness and peace of mind. Immunity is on every consumer's mind as we face the worst health crisis of our time. In 2020, Global Cosmetic Industry reported that research from Nielsen Bases showed that consumers now believe that product claims focused on providing immunity and overall health promotion are more relevant than all others. It is no surprise, then, that IRI found that, "Preventive health care products, like immunity, are trending higher than symptomatic products, as consumers look first to prevent illness." At the same time, an analysis from Spate found that Google searches in the United States for vitamins to boost immune systems exploded in 2020.
That said, wellness sits on a spectrum for many consumers. Not every consumer is alike in their concept of wellness, and your brand will need to recognize this.
I coined the term well-luxe more than a decade ago as we saw wellness becoming a new status symbol. In 2021, however, there is no need for "wellness bankruptcy" any more.
People at every price point need, and will continue to want, essentials that help with immunity, wellness, staying healthy, feeling good, being productive and more. And brands are stepping in to serve them. Wellness is no longer a luxury, it's now an affordable necessity and more accessible than ever. 
What is wellness for the consumer and your brand?
Wellness is how you feel when you wake up, how you breathe, how you move and how you think. It extends way beyond what you do or don't eat and whether or not you exercise. Experts tell us the best way for consumers to achieve health, immunity, wellness and peace of mind is by eating nutritious food, drinking water, taking supplements, exercising, sleeping well and just being happy in a holistic fashion.
Any and all ways that your brand contributes to these elements are of paramount importance. Wellness enthusiasts and experts know that there is a lot to consider. Your brand should, too. 
The good news is that most beauty products will in some way inherently contribute to wellness and/or happiness. Elevating your brand's well-being potential will require an understanding of wellness and the needs of those consumers who don't have a sense of overall well-being.
Doing so will attract new customers and make your core audience even more proud that they are using something that's good for them. At the same time, it is important to offer new solutions to consumers, which you can do by engaging experts like doctors and researchers.
Wellness & sustainability
It follows that if green products are better for the environment, they are better for your well-being. Therefore, many wellness-focused consumers are sustainably conscious. As a result, your brand should work toward recycling its plastic waste, adopting environmentally friendly production guidelines, offering carbon offset options and more. 
Transparency also matters. Consumers want to know exactly where their products are coming from, what they contain and how "fresh" they are. They are ingredient-savvy and want clean formulas and claims such as non-GMO, no petroleum or palm oil. While consumers welcome stories of "ancient wisdom," they expect evidence-based research to back up claims.  
Ritualizing wellness
Research shows that the consistency of a skin care regime, coupled with makeup, is positive for your mental health. For instance, Kelsey Stewart, an editorial assistant at The Zoe Report, noted that picking your own colors, products and moving by applying makeup to your face can all contribute to reduced stress. Research shows that when people truly believe they are doing something good for themselves, they feel better and get better. This shows that being a wellness-oriented brand is as simple as identifying what makes your consumers stressed and how you can create products to alleviate that anxiety. 
Your wellness potential
For 70% of brand owners and managers, building an audience is more valuable today than direct sales, according to Hannah Hagee with Lucidpress. One way to build your brand audience is to diagnose its wellness appeal and to listen to both employee and consumer thoughts and actions on the subject.
How to identify your brand's wellness potential:
Is it resolving pain points and problems and delivering perceived value?

How compelling is your brand positioning compared to competitors?

Is your brand consistent in customer experience, product value and marketing?

Has your brand's value proposition and messaging become less desirable? 
How to measure your impact:
How many employees know and understand your brand position?  How many use it?

Do consumers and the people who influence them understand your brand position?  How many use it?

Are employees' perception of the brand consistent with your stated brand position?

Do employees interact with customers in a way consistent with your brand promise and positioning?

Are executives fully committed to the brand position and supportive of branding efforts?
  It is equally important, if not more, to get celebrities and experts to embrace the  benefits of your brand. People with large followings who love your brand are your greatest tool because they will  spread your message. 
The way forward
All of this contributes to maximizing your brand potential and its wellness positioning. The healthier a brand is perceived, the sooner it will rocket into the lives of today's wellness-focused consumers. 
Make sure you are taking the proper considerations during product development/engineering and creation of marketing strategies. And, if you want maximized sales, make the improved wellness benefits known to consumers.
Nancy Trent (http://www.trentandfcompany.com; mailto:nancy@trentandcompany) is a writer and speaker, a lifelong wellness activist, a globe-trotting trend watcher, and the founder and president of Trent & Company, the leading wellness PR firm. Trent & Company, which launched many health and beauty brands, grew out of Nancy's personal and passionate commitment to helping people live longer and healthier lives. A former journalist for New York magazine, Nancy has written seven books on healthy lifestyles, serves on the editorial boards of several magazines and travels around the world speaking at conferences and trade shows on trends in the marketplace. She is a recognized expert in PR with more than 30 years of experience creating and managing highly successful campaigns.