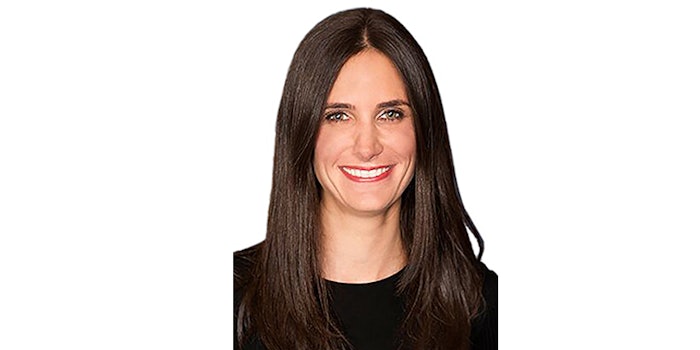 With recent successes like Beautycounter and e.l.f. Cosmetics, and a new investment in Ideal Image, one of North America's largest medspas, TPG Growth is building industry-leading beauty brands with high growth to help them achieve their full potential. 
TPG Growth invests in high growth, niche, non-discretionary, fast moving consumer products, and its expertise can help brands excel in their respective categories.
Top brands in niche categories are defined by their consumer following and engagement. TPG Growth tests for "consumer love," placing high importance on consumer sentiment and recurrence of purchases in order to understand if customers actually feel the way they say they feel. 
Here, Heather Smith Thorne, partner at TPG Growth, has a few great tips for brands and investors when it comes to beauty acquisitions and how to best market your company for success. 
What makes a company attractive? 
Heather Smith Thorne [HST]: We seek brand strength and financial integrity. A company also has to have a strong growth path.
What is a turn off about a company?
[HST]: We stay away from businesses that don't have a great product at the core. Even if a company has a great product, it also has to have the right unit economics and margin structure. Finally, can it scale while maintaining its ethos? We want to work with brands that have strong, clear missions.
What is the most interesting to you about the beauty and wellness sector?
[HST]: We're obsessed with the intersection of science and clean. We call it "cleanical."
What trends have you been spotting?
[HST]: We follow the trends that make routines more simplified, including multi-tasking products, products that address a specific function and personalized targeting.
From an investor's perspective, what is your advice to small brands?
[HST]: They should have a clear channel strategy from the beginning. Don't be exclusive because it's difficult to branch out and climb out of that. Always stay diversified.
Also, investors should pay as much attention to unit economics as you do to the brand. You have to take time and build it right to be profitable. Creative entrepreneurs are often not financially oriented, so you have to become financially literate and remain focused. You have to know your numbers.
What should brands look for in an investor?
[HST]: Make sure there is a personality fit. Find someone who is willing to tell the truth and be honest and direct about your business. You need investors with resources who will connect you with other people in the beauty ecosystem. 
Look for partners who give you the right deal structure and the right valuation. If their sole focus is giving you the highest possible valuation, be sure you also understand the deal and security structure.
Brands can spruce up their investor deck by talking more about the product. This includes ingredients, testing and performance. Often, there are too many glossies. I would want to see details like accurate price comparisons with competitors. 
Putting your company in context, and clearly framing the opportunity and the challenges, can create a really strong foundation with a prospective investor.
What makes you perk up in an elevator pitch?
[HST]: Hearing right away about a brand's "TAM," which is your total addressable market. Tell us the size of the market you're addressing.
What route are you taking to market? How does the product match the way consumers shop? What is the difference between your product and your competitors'? What are the unit economics? How much does it cost to produce? How much does it cost to sell and how much are you selling it for? 
It sounds obvious, but a brand should think about how it's going to make money. How are you going to convert high impressions and engagement into sales and new customers?
When should brands work with investors?
[HST]: For TPG Growth, we want to start working with brands that are doing at least $10-15 million in sales. That's the point in a brand's journey where we have a unique ability to drive value and scale up.