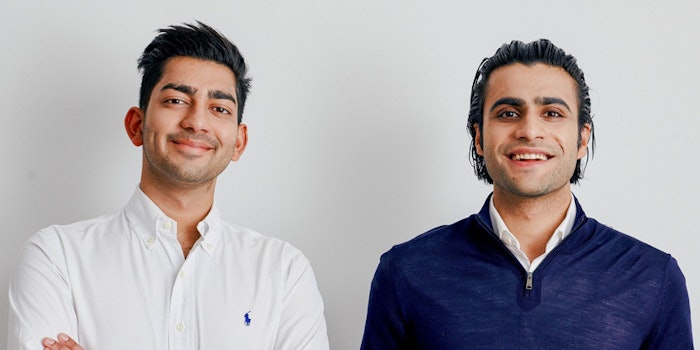 The beauty sector has long been defined by its mission to win the attention and loyalty of new customers, with major players such as L'Oréal, Dior and Maybelline successfully retaining their strong market positions throughout the decades. But smart investment in social media strategies and innovative marketing is helping emerging beauty brands to find their own footholds.
From Twitter's new e-commerce feature, Shop Module, to the launch of the affiliate influencer platform Emcee, there has never been a better time for indie brands to capitalize on new technology and marketing tools to make a name for themselves. 
Despite a range of new brands breaking into the mainstream in recent years, such as Bulldog, e.l.f. Beauty and Glossier, it's still very much an uphill battle for indie brands when it comes to competing against the beauty behemoths.
But the mass digitalization of the sector, accelerated by store closures over the past year, has given indie brands a much needed leg-up.
More people than ever are buying beauty and fragrance online, and while smaller companies can't compete against the millions spent on advertising by established brands, smart new digital tools are helping to get them in front of prospective customers.
While recognizing that attracting interest in the brand is vital, it's ultimately the conversions which will secure their longevity within the market.
Marketing Strategies
Beauty marketing is entering the next phase of its digital overhaul. Emcee's emergence is a clear example of this. Micro-influencers, who are more accessible to emerging brands with smaller budgets, and can offer strong levels of engagement with their target customers, lead  to promising commercial returns.
Platforms such as Instagram and Emcee allow promotional posts to be hyper targeted to the right audience, helping reach crucial Gen Z customers who spend more time on these platforms than any other form of media. 
Having connected with customers through these platforms, other innovative new tools are helping challenger brands drive conversion. For example, product sampling tech that uses data-driven methods can ensure that campaigns target the right customers with the right products.
Brands arealso showing a willingness to be creative, with Il Makiage's famous digital quiz inspiring others to pioneer their own personalization services. More personal digital shopping experiences are ensuring any spend on influencers and ad campaigns can translate into sales and, crucially, repeat revenue. 
Consumer Expectations
The way in which consumers are being introduced to products is changing, and so are their expectations of the brands they are purchasing from. Authenticity and ethics are also a major consideration for younger shoppers.
Apps such as Good On You categorize major brands in order of how sustainable they are, and national publications are annually producing league tables of the most green and responsible retailers.
In many respects, this is hugely positive for brands just starting out, as they can shape their brand identity from the ground up without having to make any huge changes later on down the line.
Whereas for established beauty brands, realigning their strategies with evolving priorities and new customers can be a more drawn out process, especially for the multinational players that can't move quite as nimbly. 
The importance of brands aligning with the values of their customer base doesn't end with sustainability. Micro-influencers are effective at driving sales, not just because of higher engagement levels but also because of their ability to be seen as familiar and honest people, who you'd expect to make smart and on-trend purchases. 
We're reaching a point where audiences can see through fakeness; overly edited and unrealistic influencers are undoubtedly becoming a thing of the past. For many indie brands, this is something that drives their marketing strategy—a tactic established names are also increasingly engaging with. 
By collaborating with them through marketing campaigns, be it via Emcee or whatever platform comes next, they are able to position themselves as more responsible and familiar than their rivals. And it's working.
The Time is Now
It'll always be tough for smaller brands to compete, especially in an industry as saturated as the beauty sector. But the development of new technologies and marketing strategies designed specifically to allow newcomers to work smarter and not harder means there has never been a better time to be an indie brand competing in this field. 
Bigger brands are becoming increasingly aware of this new approach. It's now more vital than ever for emerging brands to capitalize on this strategy if they are to solidify their presence within the beauty industry, as the window to make a good first impression never lasts for long.