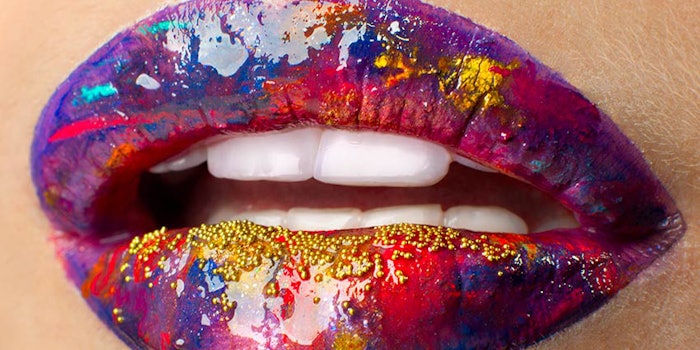 Since Global Cosmetics Industry published its beauty care M&A report, Estée Lauder purchased Becca Cosmetics, Ant Capital Partners has acquired Kagayaku Cosmetics and Coty purchased ghd, to name just a few.
"It's been a good year for beauty care," said said Anthony Valentino, deputy editor of consumer at Mergermarket, commenting on the first nine months of beauty M&A. In fact, he explained, every quarter of 2016 has posted M&A activity that has been at or above that of the previous four to five quarters. In addition, the most recent quarter was one of the strongest in recent memory in terms of deal volume.
Why?
Profitability + Rapid Growth
The appetite for innovation continues, Valentino noted. But that's not all.
As we recently reported, digital has greatly lowered the cost of distribution for up-and-coming beauty brands. Valentino explained that young direct-to-consumer companies leveraging social media and digital distribution have been able to grow rapidly and achieve significant profitability.
This makes startups doubly attractive propositions for private equity and multinational brands alike. 
The Barbell Effect
Valentino explained that the beauty industry generally features businesses at either end of the size spectrum, with small up-and-coming brands on one end and major multinationals at the other. In between are a few mid-sized companies that have grown but, for whatever reason, have not been acquired.
This so-called barbell effect has resulted from the industry's traditional brand lifecycle and plays well into a strong M&A environment: big players with lots of small companies to chose from.
High Multiples Aren't Leveling Off
In 2014, L'Oreal paid a rumored $500 million for NYX, which then boasted annual net sales of $72 million (2013). When L'Oréal purchased IT Cosmetics from TSG Partners in July, it paid $1.2 billion based upon 2015 sales of $300 million.
These types of strategic acquirers can pay high multiples, compared to private equity. However, Valentino noted that the high profitability of today's hot startup brands allows even private equity firms to pay high EBITDA multiples, therefore leveling the playing field to some degree.
IT Cosmetics pushed its sales into the hundreds of millions before going the M&A route.
Looking at recent trends, Valentino said that it does not appear that high-multiple payments are leveling off, but rather increasing. Which means that the "big guys are driving the bus," whether it's Johnson & Johnson paying $3.3 billion for Vogue International based on annual EBITDA of $150 million or Unilever buying the Dollar Shave Club for a reported $1 billion in cash based on 2015 sales of $152 million.
The e.l.f. Effect
e.l.f. Beauty, which achieved sales of $191 million in 2015, launched its IPO successfully. e.l.f. appeared to believe that it had a unique model for success, including rapid innovation and digital competency. Because of this, the brand appears to have determined that it can grow much further on its own, rather than sell to a motivated strategic buyer.
Valentino noted that IT Cosmetics had pushed its sales into the hundreds of millions before going the M&A route.
e.l.f.'s relatively rare IPO shows that a young fast-growing company can grow on its own, Valentino continued. Assuming the brand is successful, it's conceivable that more brands could decide to take the IPO path.
But, for now, it's an exception.
Why Robust M&A Will Continue
In addition to capturing digital expertise, high growth and profitability, top beauty companies are looking to enhance their cross-border activity. As a result, Valentino said, investment bankers have lots of targets to pitch.
Top brands have lots of money on their balance sheets and are not growing as fast as they need to. While these dynamics were in place last year, Valentino said they seemt to have "unlocked" this year. He added that deals tend to snowball as companies sitting on the fence finally feel compelled to jump into the market.
Strategic buyers may consider brands with sales below $100 million.
At the same time, larger incumbent brands don't always excel at launching niche brands, and so rely on acquisitions to fill the innovation gap. 
Valentino added that multinationals may acquire manufacturing players to capture innovation at that level, too.
Whatever the needs of various strategic buyers or private equity, there continue to be many assets out in the industry, said Valentino. At the same time, companies continue to come out of nowhere and grow rapidly.
As the number and valuation of acquisitions grows, it's clear that companies will pay big money for growth. For this reason, strategic buyers may consider brands with sales below $100 million, though likely not lower than the $10-25 million range.
As for what they'll be looking for next, Valentino identified three key areas:
Brands with access to BRIC markets
Emerging markets in general