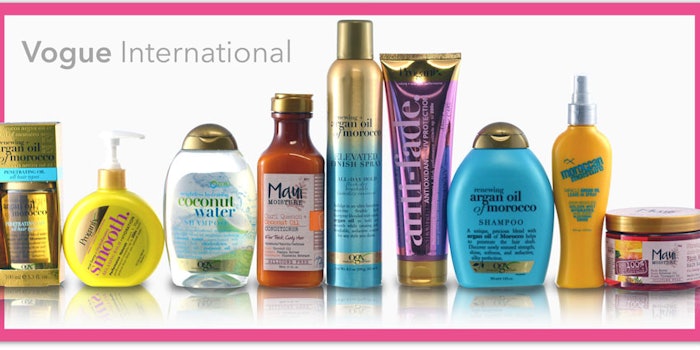 Update: Johnson & Johnson is set to acquire Vogue International for $3.3 billion in cash, expanding its position in the hair care market. The transaction is expected to close during the third quarter of this year, but is not expected to affect J&J's 2016 sales or earnings forecasts.
Original Story: Vogue International has started accepting first-round bids for its purchase, which could end up valuing the company at $3 billion. Unilever, Henkel & Co KgaA, L'Oreal and more have already submitted their offers.
Vogue tried selling at $800 million three years ago, but a lawsuit put a halt on the process, and Carlyle Group acquired a 49% stake in the company.
Vogue has annual EBITDA of $150 million, whereas in 2013 it was at $80 million.