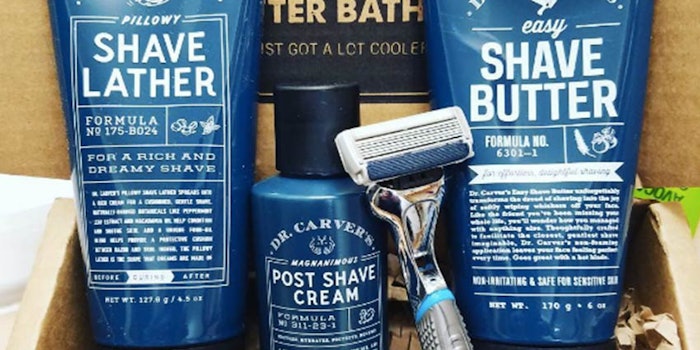 Needless to say, beauty and personal care M&A is on a roll.
Male grooming has been one of the hottest segments in recent years as brands seek new growth areas. Recently, Kees Kruythoff, president of Unilever North America, spoke about the need for the company to fill some gaps in its male grooming portfolio, which is why it's no surprise that Unilever has acquired Dollar Shave Club for an undisclosed amount (the New York Times is reporting the sale price was $1 billion).
The move puts Unilever head-to-head with rival P&G, which owns Gilette, and boosts its direct-to-consumer prowess.
Founder Michael Dubin will continue to serve as CEO of Dollar Shave Club. The transaction is expected to close during the third quarter.
"Dollar Shave Club is an innovative and disruptive male grooming brand with incredibly deep connections to its diverse and highly engaged consumers."
The male grooming disruptor is on track to earn more than $200 million in turnover in 2016, up from $152 million in 2015. Dollar Shave Club's brand mix includes Wanderer men's personal wash products, Big Cloud men's skin care products, Boogies hair styling products and One Wipe Charlies daily wipes.
"Dollar Shave Club is an innovative and disruptive male grooming brand with incredibly deep connections to its diverse and highly engaged consumers," said Kruythoff. "In addition to its unique consumer and data insights, Dollar Shave Club is the category leader in its direct-to-consumer space. We plan to leverage the global strength of Unilever to support Dollar Shave Club in achieving its full potential in terms of offering and reach."
"DSC couldn't be happier to have the world's most innovative and progressive consumer-product company in our corner," said Dubin. "We have long admired Unilever's purpose-driven business leadership and its category expertise is unmatched. We are excited to be part of the family."