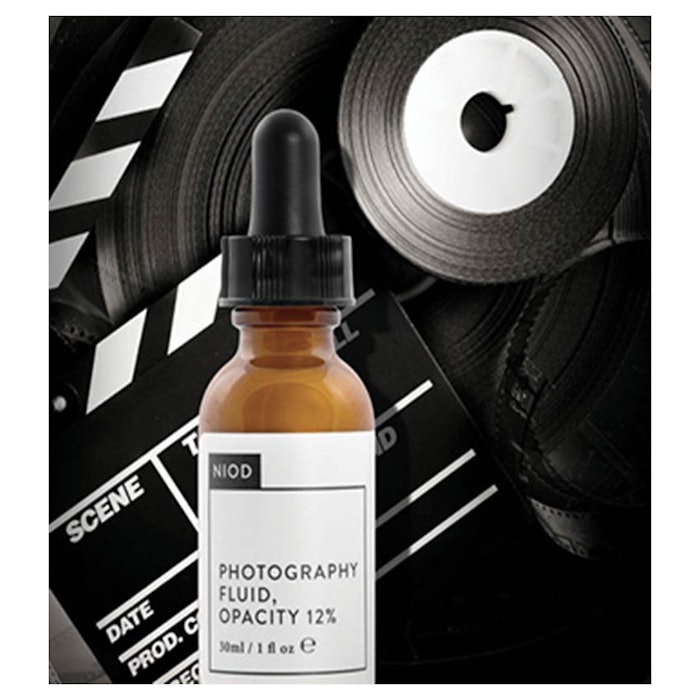 Sentiment on the beauty and personal care industry's performance in 2016 points to a vibrant color cosmetics category, delivering healthy growth for key brands owned by major players, including Estée Lauder and L'Oréal, as well as niche brands and relatively new entrants, such as Kiko Milano and Charlotte Tilbury. Skin care is anticipated to show a slowdown, albeit with pockets of strength in segments such as naturals and dermocosmetics that continue to witness a more robust performance, highly indicative of prevailing trends.
Wellness Cuts through the Clutter
Evolving consumer patterns across multiple industries are opening new avenues to beauty players. A holistic approach to a healthier lifestyle is being manifested in consumers' choice of food, levels of alcohol consumption, sports and exercise, and, more relevant to the beauty industry, greater care to personal hygiene and appearance through the use of preventative beauty products. More consumers are basing purchasing decisions on their wellness priorities, formulations and standout products in an otherwise cluttered marketplace.
New market entrants are exploiting this scenario with niche offerings, at times bold, and with development of cross-category and inter-industry product innovations. This evolution pretty much sums up why niche labels, dermocosmetics and "clean label" products are challenging legacy power brands, as consumers, in particular those in saturated Western markets, seek authentic options.
Consumer Scrutiny as a Source of Novelty
Consumers are more discerning than ever, especially with regards to product formulations. In virtually all categories, legacy brands are falling out of favor with consumers in Western markets in favor of those professing to be "natural," "organic," "chemical-free" and "green," and seek products that inculcate clean living with the use of fewer ingredients.
This is leading to a new wave of products under the "green/clean" label (F-1), as demand for naturally-derived ingredients surges, and consumers become more informed about the origin, processing, and overall social and environmental footprint of a product. Some consumers also reject products on the basis that they are not sustainable, such as those claiming to use Dead Sea ingredients, due to their fast disappearance.
Benefits Set You Apart
Claiming to be natural and "clean" is not enough, however, because consumers are not easily convinced. As certain claims, such as anti-pollution, proliferate, brands need to stand out with tangible evidence, or they risk being dismissed as far-fetched.
Ultimately, a product's performance is what is most crucial. What sets a brand apart could be measures of how much a user can expect to benefit from a product—for example, in terms of improvement to dark spots or acne breakouts, which are typically caused by exposure to pollution.
Food-inspired Beauty
Competition in the beauty industry has intensified from outside its conventional borders, including pharmaceutical and food and beverages players, which now boast numerous products claiming to support skin and hair health, among other body functions. Several beauty brands also sell their own range of beauty ingestibles and functional foods, with Burt's Bees among the latest to launch a line of protein shakes (see sidebar).
Probiotic Skin Care
Meanwhile, the beauty market is witnessing the launch of relatively bold concepts, leveraging success achieved in other industries. One example is probiotic-based skin care, which is inspired by probiotic supplements and yogurts.
The U.S. brand Mother Dirt pioneered the first skin care range formulated with live cultures claimed to restore the skin's bacterial equilibrium (see sidebar). Other niche brands later came to the fore, including Esse and Yun Priobiotherapy, promising to take skin care to a new level.
Recent acquisition activity in the beauty industry is a testament to the challenges and potential that large beauty players perceive among small but impactful brands.
Big players are already taking note as they seek to garner revenues when the opportunity is kicking. For example, Johnson & Johnson has announced a partnership with S-Biomedic, a start-up biotech firm specializing in probiotic cosmetics, and has plans to launch its first product on the market, an acne skin recovery solution.
Under the agreement, S-Biomedic receives help from Johnson & Johnson, while supporting the latter's skin care strategy, which is also geared towards dermocosmetics, as evidenced in the 2016 acquisition of Neostrata.
Active Beauty
Beauty players are also exploiting the thriving sportswear arena in apparel, as the wellness drive extends to fashion. Sportswear was the best performing category in 2016 globally, and niche beauty players have been quick to act on the trend with products designed for active consumers.
For example, Birchbox launched the Arrow line in 2016, while Sweat Cosmetics specializes in sweat-proof permeable mineral makeup. Others, such as Mio Skincare, are more specific to users' activities, with lines such as the Workout Wonders and Liquid Yoga.
Smart Devices
Another flourishing area is beauty devices. These are far from new, but are increasingly designed for "clean living" as device developers leverage smart technology to align new products to consumer lifestyles.
Recent novel concepts include Sensorwake's Oria device, which releases two scents—one claimed to help the user fall asleep, while the other assists in maintaining steady sleep. Moreover, L'Oréal's professional hair care brand Kérastase launched the Hair Coach, which is a hair brush claimed to provide users with a score on hair quality, effectiveness of brushing habits (and when brushing direction needs to change), and other personalized advice and Kérastase product recommendations.
M&A Making Big Companies Bigger
Recent acquisition activity in the beauty industry is a testament to the challenges and potential that large beauty players perceive among small but impactful brands. Acquisitions have been largely concentrated in the hands of the cash-rich few—Unilever, L'Oréal and Estée Lauder—ensuring their dominance endures as they become ever more distant from medium-sized rivals such as Henkel and Beiersdorf in terms of value share.
Unlike their larger counterparts, these mid-sized companies invest in their existing brands, achieve modest growth, but do not necessarily have the resources to make sufficiently worthy acquisitions to grow far beyond their current scale.
Seizing Niche Opportunities
Niche brands have been among the leading candidates motivating acquisitions, such as L'Oréal's recent purchase of AcneFree, CeraVe and Ambi, or Unilever's string of premium skin care acquisitions, including Murad and Dermalogica.
These acquisitions show the multinationals' efficiency in seizing opportunities at the right time, especially when segments such as dermocosmetics and doctor brands remain dynamic.
The scope for niche acquisitions is dependent on a category's level of concentration in a given market. High concentration markets such as oral care in Western Europe open up opportunities to for niche brands to disrupt the category, as with the U.S. subscription-based oral care brand Quip.
This is similar to Bulldog in the United Kingdom and Dollar Shave Club in the United States, which have spurred growth in men's toiletries in their markets and hold potential to disrupt elsewhere.
Extensions to dermocosmetics could see an upsurge as brands seek to extend their equity.
In a fragmented market scenario, such as baby care in Asia Pacific and color cosmetics in North America, new entrants have a tougher job in disrupting, so focus should perhaps shift onto acquisitions of niche brands that facilitate specialization, such as personalized solutions and uniquely sourced product ingredients, to maintain the competitive appeal.
Meanwhile, there has been a slowdown in department stores, such as Macy's in the United States, while retailers such as Sephora give preferential treatment to LVMH brands. This means that traditionally large clients such as Estée Lauder and L'Oréal need to refresh their portfolios with high-equity disruptive brands to rely less on large distributors and control their own destiny with, for example, stand-alone store operations.
Acquisition Targets
Dermocosmetics are set to exert greater influence on the beauty industry (see sidebar). Further opportunities will open up as healthy aging is placed at the core of consumer lifestyles, spearheaded by millennials, who put greater focus on preventative skin care through the use of facial cleansers, masks and moisturizers, which are anticipated to gain in vigor over 2015–2020, with global CAGR prospects at constant prices of 2.4%, 8.1% and 3.5%, respectively, exceeding growth over 2010–2015.
The scope for niche acquisitions is dependent on a category's level of concentration in a given market.
Facial masks are one category where companies will seek acquisitions due to its dynamic outlook and the category's prevention-based direction. Probiotics-based skin care brands, such as Mother Dirt, are perhaps too new, but beauty players will watch them closely over the next few years.
Extensions to dermocosmetics could see an upsurge as brands seek to extend their equity. This explains L'Oréal's acquisition of IT Cosmetics, while Johnson & Johnson's newly acquired skin specialist Neostrata holds potential to raise the company's profile in color cosmetics with skin-friendly makeup.
Other hybrid brands such as Glossier, born out of an online community blog, and Niod Photography Fluid, a highz-tech foundation claimed to act as a light filter to blur imperfections and effectively "Photoshop" the wearer, could be up for grabs as big players seek ventures with a unique proposition to grow them and generate faster revenues.