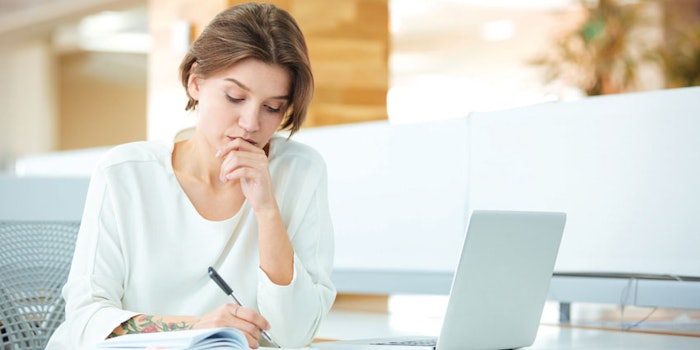 Consumers and retailers believe in a good story. During the recent FounderMade Wellness Summit, Abby Levy, president of the wellness content and retail platform Thrive Global, noted that there is a difference between discoverability and purchase. As such, she encouraged brands to tell a good story because "no one can tell your story better than you." She explained that consumers want a story, the science behind the brand and to understand the promised impact it will have on their lives. Here, Ada S. Polla looks into what it takes to create and tell that story. –Editor in Chief
"A brand story tells your audiences what makes your brand unique," say Marisa Güntlisberger, senior brand consultant, omnichannel experience, and Thea Ferretti, senior brand consultant, at the Branders Group. "Concise and memorable, it will help you forge a positive connection with your audiences."
I have found crafting a brand story that resonates with the consumer, sets it up for success and differentiates it from the millions of competitors to be the biggest challenge in brand development. Here are some the lessons I learned along the way:
Marketing and branding are a profession, an art, a skill.
Not everyone knows how to market or brand. For Alchimie, we waited a long time (perhaps too long) before working with branding professionals, mostly for budget reasons. If I had to do it over, I would work with marketing professionals earlier on—as it is not my area of expertise.
People's attention spans are short, so a brand story must be short.
Never has KISS ("keep it simple, stupid") been more important. My brand's story is my family's story. As such, it is rich, complicated, long and filled with details. It took me the better part of 10 years to learn to focus that message. For example, while my mother and father—an internist and dermatologist—created Alchimie, we tell the story focusing on my father exclusively (with Mom's blessing of course), as he is Switzerland's leading dermatologist.
In the age of social media and transparency, authenticity is key.
Whatever your story, be real, be genuine, be true.
A brand story is told in images, colors and other visual elements as much as it is told in words.
Make sure these two aspects of branding match. For example, our packaging used to have the color green and a tree motif on our boxes—yet our brand is not 100% natural. Our words were saying one thing, our packaging another, which made it impossible for the consumer to grasp our point of difference.
Make sure you are not "talking to yourself."
Some aspects of your brand will be absolutely essential to you, as you are emotionally attached to it. However, these many not be the same aspects that are important to your consumer or that will make you a success. Try to tell the difference between the two.
A beauty consumer in the U.S. is not the same as her counterpart in Europe.
If you are crafting a brand story that crosses borders, it's important to be aware of the cultural differences and varying habits of your audience.
And here are what some experts I trust have to say on the matter.
If you are crafting a brand story that crosses borders, it's important to be aware of the cultural differences and varying habits of your audience.
Make Consumers Feel Understood Branders
(Zurich, Switzerland): Marisa Güntlisberger, senior brand consultant, omnichannel experience, and Thea Ferretti, senior brand consultant
While I have worked with Güntlisberger and Ferretti in a limited capacity for Alchimie Forever, my sisters Rachel and Cyrille, who run our sister company, Forever Institut, in Geneva, have worked with them for a complete rebranding of our medical spa. Here are Güntlisberger and Ferretti's recommendations:
 Start with the brand's purpose or belief: Consumers want to buy brands that are in line with their values and aspirations. Take us on your journey!

Explain how you do things: The way you approach your purpose or belief is different than any other. Tell us what makes you unique.
 Choose to focus: If you want your brand to be or say too many things at once, you will not stand for anything at all. Stay focused. Keep it simple.
Test it with your trusted entourage: A great way to know if you're on the right track is to test your brand story. What are first spontaneous associations among your trusted entourage? Is it authentic and aspirational? Does it fit with your brand?
 Finish with the ultimate consumer benefit: If nothing else, the end must be memorable. Make us feel understood. Connect with us. Think of the end as of a well-crafted slogan-like statement that conveys the brand promise from a consumer perspective.

Your Brand's Storyteller and Audience
CIBU (owned by Ratner Companies, Vienna, VA): Jennifer Mapp Bressan, brand manager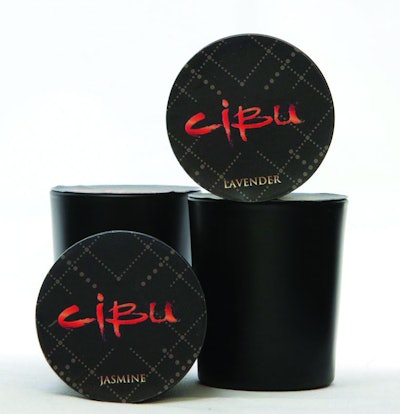 Bressan is one of the best brand storytellers, particularly in social media and on video, as is evidenced by what she has accomplished with CIBU hair care. To her, the five critical elements of successful brand story telling are:  
The tone: If your brand were a person, what role would it play in your customer's life? Friend? Client? Doctor? Trusted expert? Nail that down first and then speak to her in that tone of voice—always.
 The narrator: A face person offers your customer a living, breathing brand identity to animate your story. If your face person has played a critical role in the brand evolution—amazing. If not, fall back on tone and brand role. The narrator for a clinical skin care brand story should be a dermatologist (or his daughter), not a makeup artist or chatty gal pal.
 The main character: The primary protagonist in your brand story isn't your brand, it's your customer. Weave her likeness, her feedback, her experience and the depth of her loyalty into your brand story via social media, influencer outreach and content marketing.
The parable: Great literature enriches the life of the reader by revealing some universal truth about the human condition. Brand storytelling should similarly enrich or simplify your customer's life. Your brand parables can be delivered via a 25-second eye shadow application tutorial or an international philanthropic partnership—just make sure your brand parable resonates with your brand tone.
 The working edit: Your brand story should constantly evolve in response to your customer experience. Listen to her criticism and implement appropriate change.
"The most common mistake I see in marketing is businesses being narcissistic," says Imaginal Marketing Group owner and creative director, Kathleen Turpel.
It's About the Consumer, Not You
BeautyMatter (New York, NY): Kelly Kovack, founder & CEO
I have known Kovack for a number of years and did some branding work with her for Alchimie Forever a number of years ago. Many of the lessons I shared above I learned from and with her.
 A brand story comprises more than words. To effectively communicate your brand story you must be able to do so with images. Crafting a visual vocabulary is equally as important as the words you choose.
More is just more. Be concise and clear, not only your thoughts but in the execution.
A brand story should not be a monologue. Remember, it's about the consumer, not you. Why should they care about your brand? What are you going to do for them?
Tell the "Why" Story
Imaginal Marketing Group (New Orleans, LA): Kathleen Turpel, owner and creative director
Turpel's expertise is on the hair side of the industry, as she works mostly with salons—an interesting perspective if you are creating a service (intangible) brand versus a product (tangible) brand. Her rules for effective branding are:
 Be focused on your customer: The most common mistake I see in marketing is businesses being narcissistic. They are so consumed with telling everyone how great they are that they bore their audience. The best brands tell the "why" story. When you are selling solutions to problems—marketing is effortless.
 Be true: Don't use BS phrases and advertising lingo. If you have heard it before, find another way to say what you mean. (I wanted to use the word authentic, but I think that word makes us all a little nauseous now.)
Be positive: Stay away from cutting others down—you can always flip a negative into a positive. You want your brand to be associated with positive feelings.
 Be brave: Have the courage to be yourself and be different. I think business owners need to be courageous, because inevitably the trolls on social media will appear. Keep your head high, your words positive, and meet them head on.
 Be funny or profound: Make your audience laugh or cry. But make sure you don't lose sight of telling your why, just for the sake of the emotion. You need both.