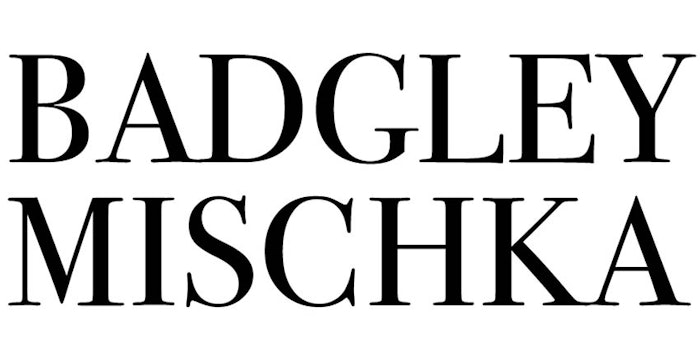 TPR Holdings LLC announced a worldwide beauty license with fashion house Badgley Mischka.
The collaboration will debut this spring, with the release of a first fragrance in three sizes (100 ml., 50 ml., and a travel size). A color cosmetics line is slated to launch in the summer.
Best known for ready-to-wear apparel and accessories inspired by the glamour of old Hollywood, expanding into beauty was "a natural extension" of the brand's design philosophy, said designer James Mischka."Our style embodies the glamorous Hollywood of the Forties. Part of that glamour is in the getting ready process."
This will not be the house's first foray into fragrance: In 2006 the brand debuted the now-discontinued Badgley Mischka for Women, designed by Firmenich's Richard Herpin.