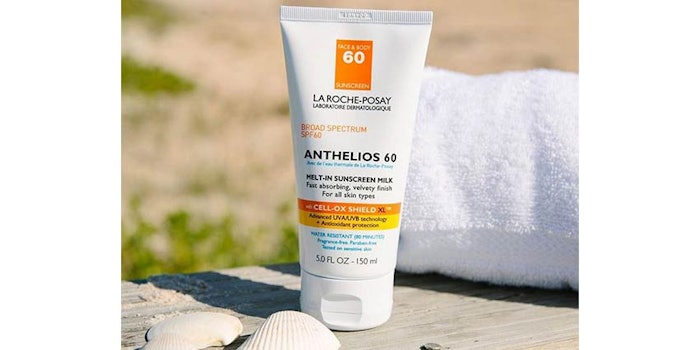 @larocheposayusa/ via Instagram.com
La Roche-Posay's Anthelios 60 Melt-in Sunscreen Milk garnered a perfect score of 100 in Consumer Reports' 2018 Annual Sunscreen Guide.
This marks the fourth year in a row that the product received this recognition. Consumer Reports tested 73 sunscreen lotions, sprays and sticks with SPF claims of 30 or higher; products were rated on UVA protection, UVB (SPF) protection, variation from SPF, type, cost per ounce and active ingredients. Twenty-four of the tested products failed to meet their SPF claims.
La Roche-Posay Anthelios 60 Melt-in Sunscreen Milk is formulated with Cel-OX Shield XL technology and is designed to achieve an optimal combination of UVA/UVB filters.
Related: La Roche-Posay Addresses Eczema with Microbiome-friendly Skin Care