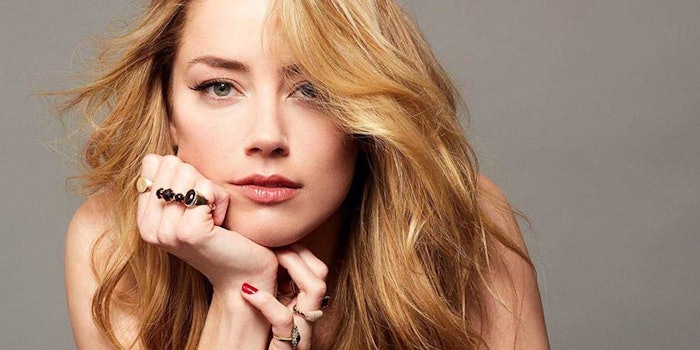 L'Oréal has announced actress Amber Heard as its latest global spokesperson.
Perhaps best known for her roles in Friday Night Lights and Justice League, Heard is also an advocate for women's, children's and LGBTQ rights; in 2018, she will join forces with the United Nations Human Rights Office for the 70th anniversary of the Universal Declaration of Human Rights.
Her first official appearance as a L'Oréal spokesperson was at the 2018 Cannes Film Festival, where she starred in the "Worth It Show," a talk show honoring women in cinema, beauty and beyond inspired by the company's slogan.
Related: L'Oréal Releases Q1 2018 Financials
"I have always loved the fun of beauty and the power of transformation," said Amber Heard. "To become a spokesperson for this dynamic, world-loved beauty brand that's been telling women we're worth it since before I was born, and to join the L'Oréal Paris family of changemakers is such an honor. I feel like these women—my fellow ambassadors—represent a voice, a power, a movement, an opinion."
Added Pierre-Emmanuel Angeloglou, L'Oréal Paris Global president, "One of a new generation of actresses rewriting the script when it comes to having a voice in the world, the energy Amber Heard brings to her philanthropy, to her advocacy and to her performances make her a powerful ambassador for L'Oréal Paris as we take 'Because I'm Worth It' beauty into 2018."