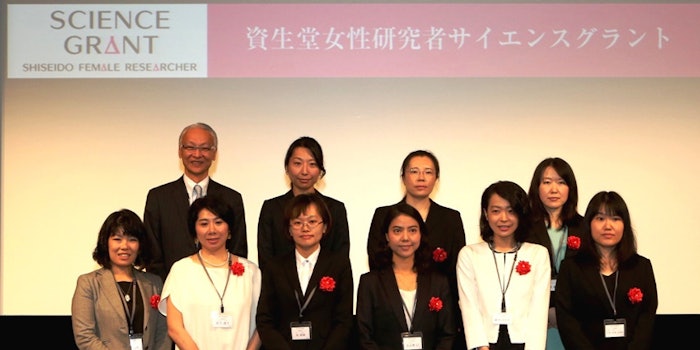 On Friday, July 7, the 10th annual Shiseido Female Researcher Science Grant award ceremony was held at the Shiodome FS Building in Tokyo, Japan. 
These grants have been awarded in order to support female researchers since 2007. This year, Yoichi Shimatani, Shiseido's corporate executive officer and chief research and development officer, presented a grant of ¥1 million to 10 recipients. 
According to the company, it will continue to support the recipients through grants and will contribute to nurturing female researchers by creating an ideal work environment where female researchers can pursue their research activities. 
Natsumi Ageta-Ishihara, a lecturer at Nagoya University, spoke as a representative of the grant recipients and stated, "It is a great pleasure for me to earn the award. The reason why I continued to apply for the grant was I agreed with the aim of the grant, which is to support women who aim to hold a leadership position."
She continued, "It has always been my goal to become a leading researcher. I thought the grant was a stepping stone to [a] promotion...I would like to utilize the grant and set an example for students by taking my research to a new level."