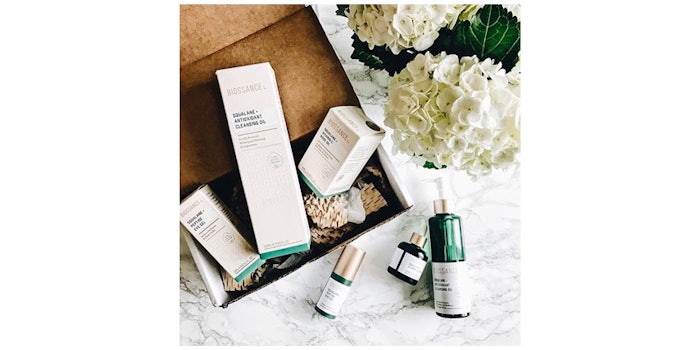 In January of 2018, the consumer beauty brand of Amyris Inc., Biossance, will begin expansion into over 60 Sephora locations across Canada. 
Biossance's expansion announcement comes on the heels of Glossier making its Canadian debut. 
Caroline Hadfield, senior vice president, personal care, at Amyris, said, "Biossance products continue to exceed consumer expectations and deliver outstanding sales results for Amyris. Our commitment to sustainable ingredients and exceeding our consumer promise has led recently to Biossance achieving the best-selling eye gel as well as eye care product overall. We are bringing great cosmetics products to consumers that are better for them and the planet. We are very pleased with having achieved another record quarter that has significantly exceeded our expectations and we are continuing to build on the momentum of our strong consumer demand."