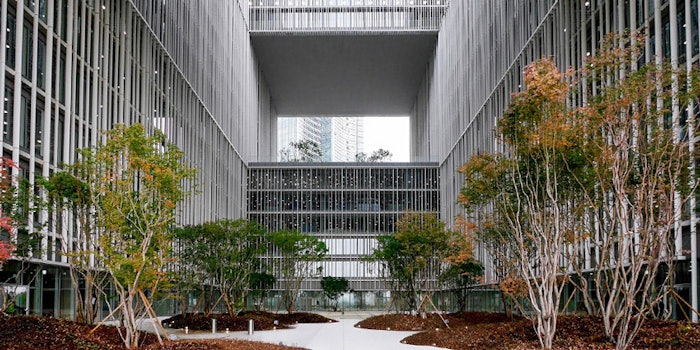 Amorepacific has announced the completion of its new headquarters in the Yongsan District of Seoul, South Korea. 
According to Amorepacific, this is the third time its headquarters have been located at the site, first in 1956 and then again in 1976. 
The new location has a gross area of 188,902.07m², seven underground stories, 22 stories above ground and can accommodate up to 7,000 workers. The headquarters will be occupied by 3,500 employees of Amorepacific Group, the holding company, Amorepacific and its major affiliates including Etude House, Innisfree, Espoir, Amos Professional and Aestura. Employees will be moved into the new headquarters starting on November 20.
The company explained the new location will "form a communal cultural atrium for communication with the local community to fulfill its responsibility as a corporate citizen."