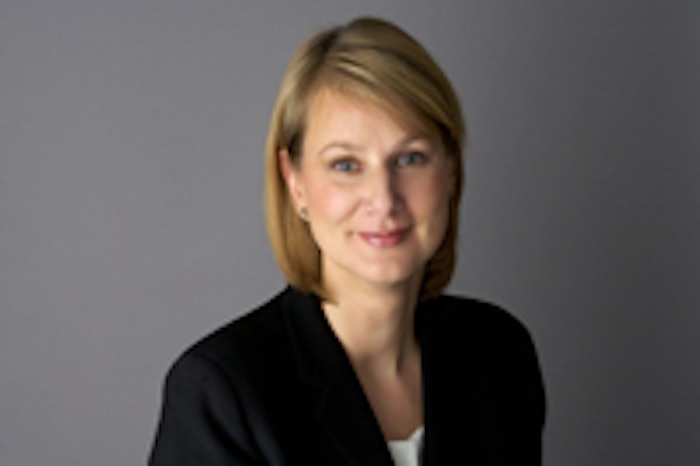 Amway announced the promotion of Maud Pansing to vice president of global beauty. Pansing joined Amway in May 2010 as global brand director of beauty, to lead the strategic development of the Amway brand's global beauty business, including the restage of the Artistry brand and its three regional mass brands, Beautycyle, Attitude and Moiskin.
"Maud has an impressive track record in the global beauty industry, and she has already led significant innovation in our business," said Candace Matthews, Amway's chief marketing officer. "Over the past 18 months, Maud has made tremendous strides in developing the Amway brand's prestige and mass beauty brands. Her vision on the restage of the Artistry brand is just one example of the innovation and leadership she'll bring to our personal care category."
In her expanded role, Pansing will assume responsibility for Amway's global beauty category, including prestige and masstige skin care and personal care, which includes hair care (Satinique), body care (Body Series) and oral care (Glister) subcategories, as well as skin care and color cosmetics for the prestige Artistry and masstige Beautycyle brands, technical marketing and the Asia Center for Excellence.
"I'm excited by the opportunity to be part of growing Amway's portfolio of impressive beauty and personal care brands," said Pansing. "We intend to propel our brands to levels of recognition and customer demand commensurate with their unparalleled quality and performance."
Before joining Amway, Pansing spent 18 years in brand and retail marketing and management at the Estée Lauder Companies, where she assumed consecutive leadership positions on several prestige brands including Estée Lauder, Bobbi Brown and Prescriptives.