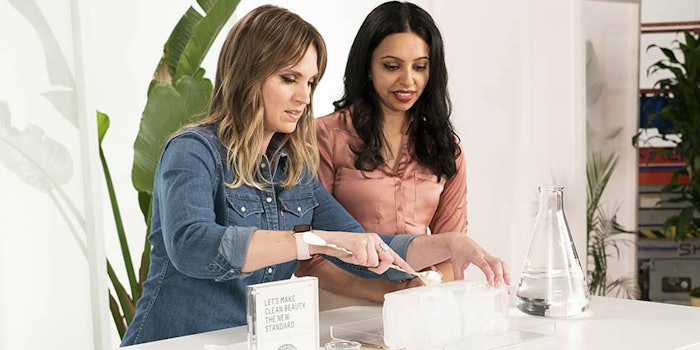 Amyris has announced Biossance's award-winning educational platform The Clean Academy has returned for another session.
This season, The Clean Academy takes a deeper look at ingredients in some of the most common skin care formulas like cleansers, moisturizers and sunscreens.
Each video is hosted by industry experts and guides viewers through the often complex labels on their favorite formulas to help them better understand how each product works on their skin.
The brand has united a group of other well-known clean beauty brands–like ILIA, Youth To The People, Follain, Āether Beauty, Weleda, Suntegrity and Ursa Major–to lead these conversations and inspire consumers to feel more confident in making well-informed decisions.
Created as a comprehensive clean beauty resource for consumers and industry insiders alike, The Clean Academy educates viewers through an interactive curriculum of fun and engaging video content.
The platform, which debuted in October 2019, is updated with relevant and trending content to reflect the most commonly asked questions and searched terms in Clean Beauty.
"We are very excited to usher in the next season of engaging episodes, each one diving deeper into the often murky waters of ingredients," Biossance president Catherine Gore said. "Together with our partners, The Clean Academy aims to educate and empower consumers, helping them better understand their beauty products so they never have to sacrifice sustainability for efficacy."
"We're thrilled to be a part of the important conversation Biossance is creating around the clean category," said Youth To The People co-founders Greg Gonzalez and Joe Cloyes. "Together with like-minded brands, we're challenging the industry to create change, faster. With a focus on education around the clean movement, we are confident that we're impacting change, together."