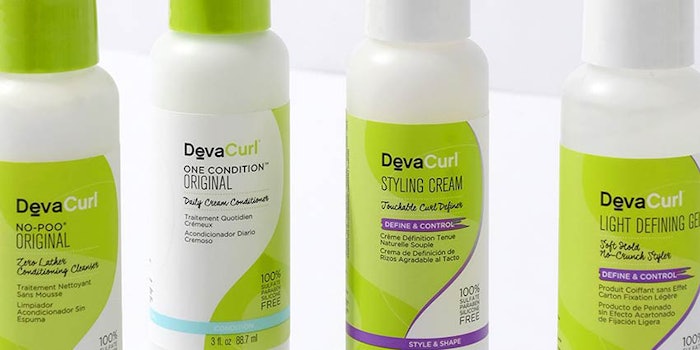 Consumers have filed a class-action lawsuit against DevaCurl claiming that its product cause scalp irritation and hair loss. 
According to a New York Post article, various DevaCurl products, including DevaCurl No-Poo Original conditioner, have caused "scalp irritation, excessive shedding, hair loss, thinning, breakage and/or balding during normal use," per the Manhattan Federal court suit.
The suit also claims "thousands of consumers" have reported such adverse effects, with some filing FDA complaints and others voicing their concerns on Facebook. 
The suit goes on to state, "[DevaCurl] provides no warning about these consequences, and in fact, makes numerous assertions about the gentle and beneficial nature of the products."
DevaCurl has responded with the following statement:
"When some of you first raised concerns about our products, we were laser-focused on our testing as the best way to confirm their safety and quality.
"We've heard you and recognize that any changes to your hair—for whatever reason—demand a special type of attention that safety tests alone can't address."
DevaCurl is reportedly "partnering with medical professionals, dermatologists, industry experts, professional stylists, and members of our curl community."
For the full article, please visit www.nypost.com.