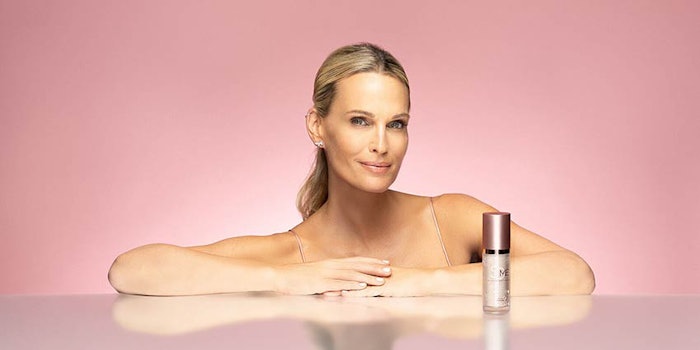 Aesthetics Biomedical has announced actress, model, author and philanthropist Molly Sims as the brand ambassador for SoME Skincare, a patented, clinically proven, personalized PRP skin care for at-home use.

Related: Findings Support Plasma-based Personalized Skin Care
When combined with PRP, SoME uses the body's own regenerative properties to stimulate natural collagen and elastin for visibly renewed firmness and luminosity, while reducing the appearance of fine lines, discoloration and puffiness around the eyes.
Sims said her dermatologist introduced her to PRP in conjunction with microneedling treatments and became hooked. She said the SoME allows her to channel the benefits of PRP in her everyday skin care.
"I've used so many skin care products and SoME Skincare is the first product that I've ever experienced that's legitimately personalized, I mean it's all in the name––­it's SoME," Sims said. "Your own PRP may be added to the specially formulated and all natural SoME serum (only 22 ingredients) by your medical provider resulting in a translucent, smooth textured serum that you take home to use for the next three months! It's truly simplified my skincare routine without sacrificing results, and for a busy mom like me, what is better than that? As the Brand Ambassador for SoME Skincare I get to shout from the rooftops (and Instagram) that this personalized PRP skin care isn't just the latest Hollywood fad––­it is now, it is the future of skin care!"
"At Aesthetics Biomedical we have broken down barriers and created new knowledge with the research and development of SoME Skincare, elevating the entire skincare category to new levels," MaryAnn Guerra, CEO and president of Aesthetics Biomedical, said. "Because we care about everyone we are also making medical-grade skincare more attainable for people everywhere, a juxtaposition that aligns naturally with Molly's ability to perfectly, and humbly, marry the concepts of being both aspirational and attainable. We couldn't have a better Brand Ambassador than Molly Sims to sing the praises of SoME."