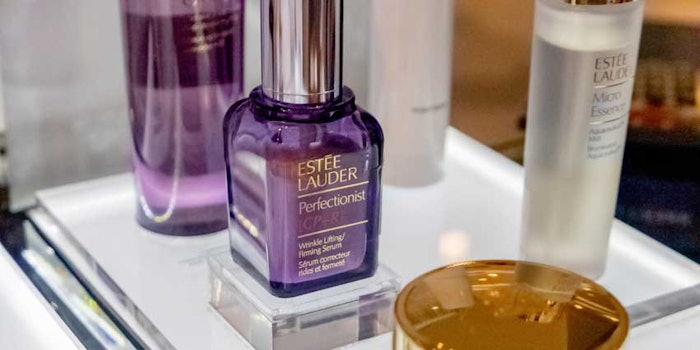 The Estée Lauder Companies reported that sales for Q3 2020 decreased by 11% to reach $3.35 billion. The decrease was driven by retail store closures amid the COVID-19 (coronavirus) outbreak.
According to the company, the demand for skin care and hair care products has been more resilient than the demand for makeup and fragrance. Within skin care, the demand for products in hero franchises has remained strong, driving high single-digit growth at the Estée Lauder brand during the third quarter of fiscal 2020.
Net Sales by Category
Skin care was dubbed the company's "most resilient category globally" and saw sales reach $1.7 billion, a 1% decrease from Q3 2019. 
Makeup sales decreased by 22% to reach $1.1 billion.
Fragrance sales decreased by 11% to reach $349 million.
Hair care sales decreased by 13% to reach $119 million.
Providing Employee Relief                               
Fabrizio Freda, president and CEO, said, "As the global community continues to confront the COVID-19 pandemic, the health and well-being of our employees and consumers remain paramount to us. We are continuing to find ways to make meaningful contributions worldwide, both monetary and in-kind. We are producing over one million hand sanitizers at our plants in the United States and Europe. This week, we established the ELC Cares Employee Relief Fund, our newest giving initiative, which will be funded through contributions from the Company, the Lauder family and our employees to provide immediate and critical financial relief to employees whose lives have been impacted by the pandemic."