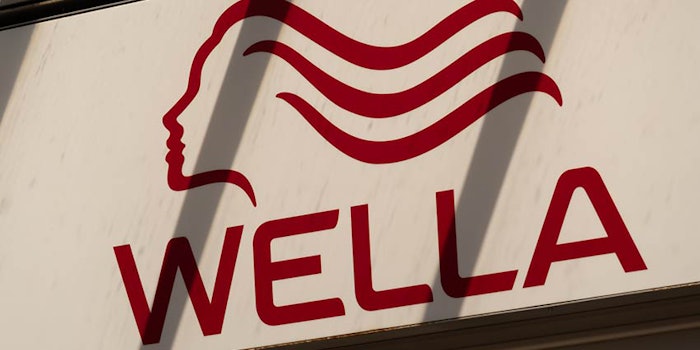 Coty and KKR have finalized an agreement in which KKR will provide "immediate deleveraging via $1 billion direct investment and $2.5 billion net cash proceeds from [the] Wella transaction [comprising Wella, Clairol, OPI and ghd]," according to a new company announcement. Coty will refocus hereafter on its prestige and mass beauty businesses, though the company will retain a 40% stake in Wella, which is valued at $4.3 billion.
Previously: How valuable is Kylie Cosmetics, really?
Meanwhile, Coty has named chairman Peter Harf as CEO, who will serve on a three-person executive committee. Harf is is founder and managing partner of JAB Investors and previously served as chairman and CEO of Benckiser N.V. and deputy chairman of Reckitt Benckiser. Harf also spent more than 20 years at Coty and served as CEO of the business from 1990 to 2001 and as chairman until 2011.
Besides Harf, members of the executive committee will be Coty's COO and CFO, Pierre-André Terisse, and Gordon von Bretten (formerly of KKR Capstone), Coty's chief transformation officer.
Other senior leaders include:
Edgar Huber, chief commercial officer
Simona Cattaneo, president luxury brands
Richard Jones, chief supply officer and head of R&D
Pascal Baltussen, chief global procurement officer
Laurent Mercier, deputy CFO
Kristin Blazewicz, chief legal officer
Anne Jaeckin, chief human resources officer
Pierre Denis will not take up an executive position with the company and has stepped down from its board. He will remain a senior adviser.
Johannes Huth, partner and head of KKR EMEA, will join the board. KKR will nominate a second board member soon.
Coty will reinvest the Wella transaction proceeds into its other businesses, per the company, in particular:
Fragrance innovation
Premium portfolio
E-commerce development for prestige beauty (Calvin Klein, Hugo Boss, Burberry, Gucci and Kylie Beauty)
Mass beauty omnichannel (Sally Hansen, Rimmel, CoverGirl and Max Factor)
Coty will also cut 25% of fixed costs totaling about $600 million in cash over the next three years.
"I've known Coty for a long time and there is a lot of potential within this company," said Harf. "I'm delighted to return to an active leadership role. We are all energized by the task ahead–to lead Coty to the best it can be. Further, in KKR, we have a world-renowned investor that will work alongside us in transforming Coty."
Huth added, "We are excited about our future collaboration with Peter Harf and the team at Coty. The company has tremendous potential and this transaction will position the business to deliver long-term value creation. Coty and Wella alike are going to benefit significantly from the transformation journey ahead."