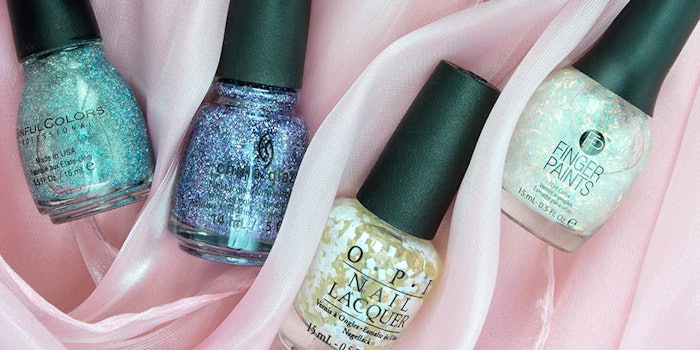 Sally Beauty Holdings, Inc. has provided several updates on the impact of COVID-19 on its business operations and the aggressive actions taken by the company in response, along with the release of select preliminary intra-period unaudited financial details for part of its fiscal third quarter.
Related: Sally Beauty Q2 2020 Store Sales Decline, E-commerce up 353% in April
Cash and liquidity management
The company continues its efforts to aggressively manage cash and to ensure ample liquidity. As of May 31, 2020, the company estimates it had more than $650 million of cash-on-hand, with an additional $200 million of undrawn capacity on its asset-based line of credit, subject to the conditions of its credit agreement.
Pre-release of select preliminary Q3 intra-period financial metrics, following COVID-19 business interruption
Sally Beauty has seen strong demand from consumers and professionals in reopened stores. Enterprise-wide sales are estimated to be $262 million in May, notwithstanding substantial elements of the store base being closed during the month. Sales in April were $95 million. The company expects to release its full Q3 2020 financial results in late July.
A restart of store public-facing operations reaches critical mass
The company has achieved critical mass in its store reopening process. Store reopenings are triggered by local regulation, the adoption of the company's new COVID-19 related safety protocols involving store cleaning, masks, gloves, limiting customer numbers in stores and in-store social distancing guidelines, as well as the recall from furlough of sufficient store staff.
Percent of stores open
Sally U.S. and Canada

Open the week of May 4, 2020: 1,100 (37%)
Open as of June 2, 2020: 2,458 (84%)

Sally Europe

Open the week of May 4, 2020: 48 (10%)
Open as of June 2, 2020: 2020 (44%)

Beauty Systems Group U.S. and Canada

Open the week of May 4, 2020: 375 (31%)
Open as of June 2, 2020: 1,009 (82%)
E-commerce transformation continues
The company continues to experience growth in its e-commerce operations as compared to the prior year, notwithstanding significant store openings across its fleet.
 Year-over-year e-commerce growth
Sally Beauty Holdings

March 2020: +52%
April 2020: +353%
May 2020: +317%

Sally U.S. and Canada

March 2020: +118%
April 2020: +872%
May 2020: +585%

Sally Europe

March 2020: +46%
April 2020: +155%
May 2020: +165%

Beauty Systems Group U.S. and Canada

March 2020: +12%
April 2020: +129%
May 2020: +219%