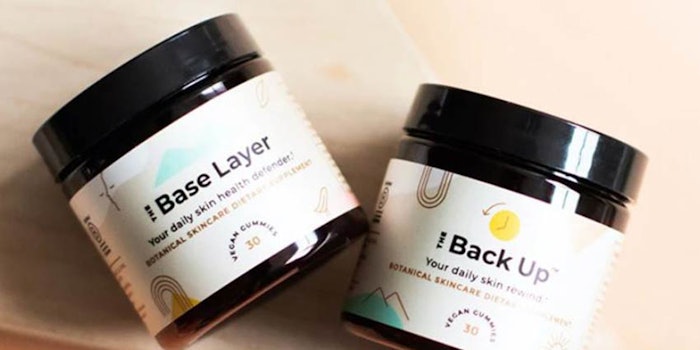 Grove Collaborative has acquired Sundaily, an ingestible skin care brand. Both are certified B Corporations. Grove Collaborative has launched its own brands previously, including tree-free paper, laundry care and vitamins.
Related: The latest acquisition news.
Co-founders Dr. Emilia Javorsky and Chris Tolles will join Grove Collaborative in advisory roles. Sundaily operations will move to Grove Collaborative's San Francisco headquarters.
The Sundaily line includes The Base Layer, which is focused on skin protection, and The Back Up, which is focused on skin repair.

"At Grove, our long-term vision is that consumer products will become a positive force for human and environmental health," said Stuart Landesberg, co-founder and CEO of Grove Collaborative. "Sundaily helps us fulfill our vision by bringing effective, innovative, better-for-you products to our growing customer base who, category by category, are on the journey of trading conventional products for natural."
"We started Sundaily with the simple idea that effective botanical ingredients in a delicious gummy format mean our customers would see real results," said co-founder and CEO Tolles. "From the start, our mission has been to improve customers' skin health by doing things differently. Grove shares our values, and we're excited by how this partnership will accelerate the positive impact we can have."
Javorsky, Sundaily's co-founder and chief scientific officer, added, "I'm proud to see our approach catch the eye of a mission-aligned industry leader like Grove. Science is at the heart of Sundaily's mission. We're committed to active ingredients with published, peer-reviewed, human data for skin health and beauty and are excited to continue and extend our mission from within the Grove family."