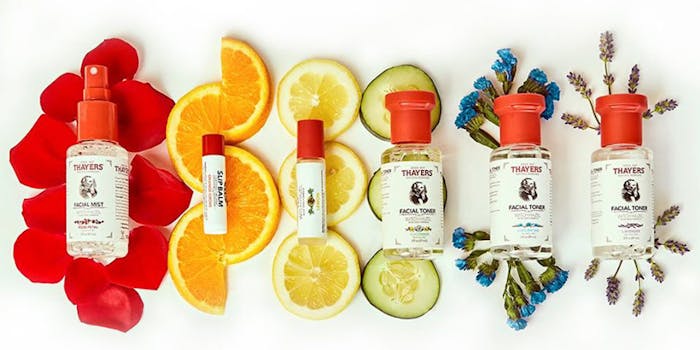 L'Oréal has signed a deal to acquire Thayers Natural Remedies, a U.S.-based natural skin care brand.
The brand, which was sold by the Henry Thayer Company, will be integrated into L'Oréal's consumer products division.
Thayers Natural Remedies is best known for its toners and astringents, including the popular Witch Hazel Aloe Vera Formula Facial Toner. The brand is currently retailed in natural grocery stores, mass and beauty retailers, drugstores and online. Thayers Natural Remedies reportedly made $44 million in sales during 2019.
Alexis Perakis-Valat, president consumer products division of L'Oréal, said, "We are thrilled to welcome Thayers Natural Remedies, a true "love brand" at the intersection of two major skin care trends: nature and health. This acquisition is part of our strategy to develop our skin care business all around the world and complements perfectly our North American skin care brand portfolio."