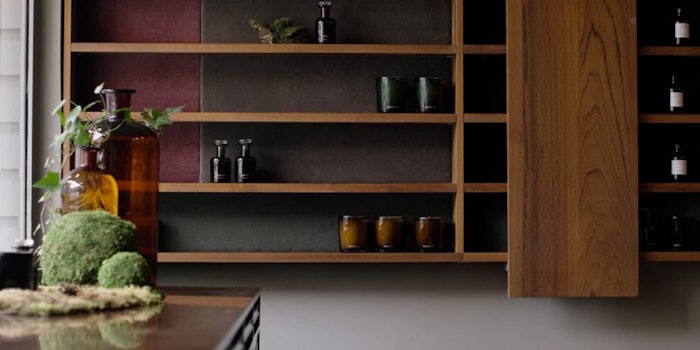 Fable Investments, a subsidiary of Natura &Co, announced the conclusion of its inaugural investment in British perfumer Lyn Harris's Perfumer H. 
Previously: Floral Street Fragrances x Van Gogh Museum Collab
Fable brings together operational, brand, financial and investment expertise, in addition to access to Natura &Co's knowledge and proven track-record in successfully scaling premium, niche, purpose-driven brands while honoring their autonomy and unique identity.
Harris said: "Our ethos is simply to touch people with the true art of perfume making with no detail spared from the integrity of the materials to the hand-blown vessel that can be refilled. We truly believe that our partnership with Fable will assist the next phase of our journey and help us unlock the full potential of Perfumer H so we can touch more people and retain our important sustainability ethos."
Thomas Buisson, director of Fable Investments and former GM of Aesop in Europe, said: "We're delighted that our first investment is with a founder who epitomizes what we look for in investees. Lyn is an outstanding perfumer, who has put British perfumery firmly on the map. We're thrilled to work with her as she grows the beautiful, unconventional Perfumer H into a globally recognized brand."