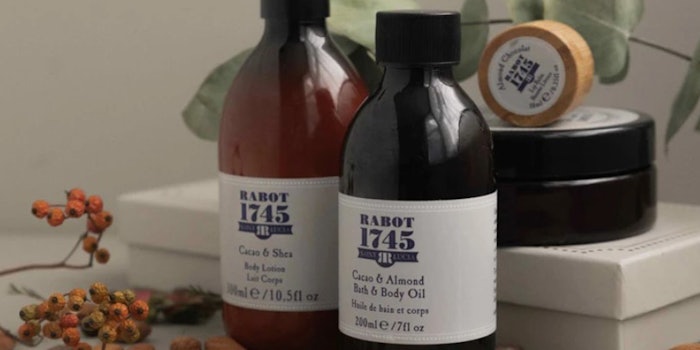 Confectioner Hotel Chocolat has reportedly purchased Rabot 1745 for £4, according to BBC News. To clarify, the purchase amount is not a typo.
Previously: Unilever Acquiring Paula's Choice
According to the report, Rabot lost £400,000 last year "but Hotel Chocolat says it can turn it around."
The beauty brand features "cacao-powered beauty," according to the its website.
Andrew Gerrie, who owns 40.5% of the brand, will receive £3 in exchange for his stake; he will also have a loan paid off as part of the deal. Remaining investors will reportedly share the other £1 between them.
BBC reports that Hotel Chocolate will pay back a £744,000 loan that Gerrie provided to Rabot.