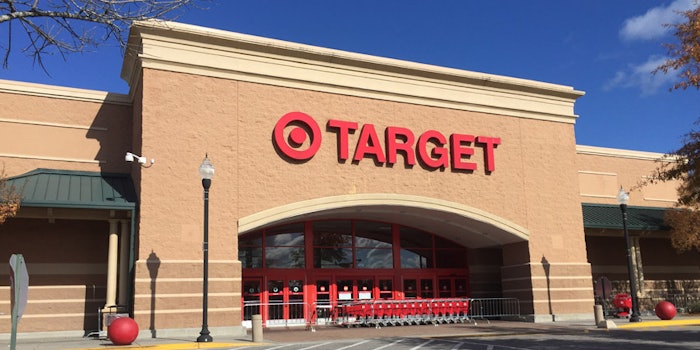 Target Corp. has committed to reduce the annual total virgin plastic in its owned brand packaging by 20% by 2025. The move followed the filing of a shareholder proposal by As You Sow and Green Century Capital Management. The move is in line with the growing activism of ESG investors.
Related: Beauty Takes on the Packaging Collection Challenge
As You Sow has also reached agreements with PepsiCo and Walmart on cuts in virgin plastic use, with the specific size of cuts still to be announced.
Conrad MacKerron, senior vice president of As You Sow, said: "We are pleased that the company set a significant goal to reduce plastic by one-fifth. We hope PepsiCo and Walmart will at least match these cuts when they announce the size of their commitments later this year. We would like to see Target build toward absolute cuts in plastic use across all its private brands in the future. Many more companies need to step up and make significant cuts in use of plastic for single-use packaging if we are to make meaningful progress in reducing the flow of plastic wastes into oceans."