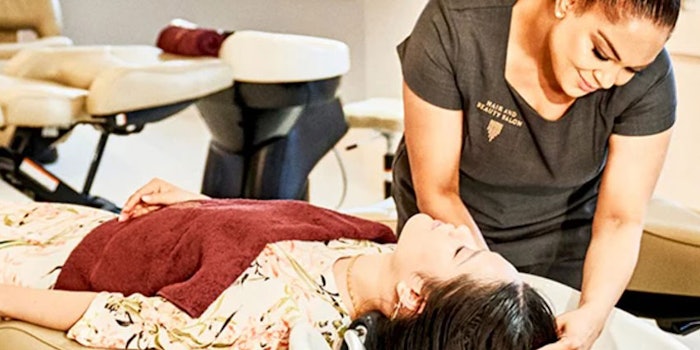 Harrods has opened its "completely reimagined, modernized and elevated Hair and Beauty Salon on the fifth floor," the luxury department store shared on its website.
Previously: Harrods Opening 3 H Stores
The salon features new treatment rooms, private pedicure suites, a re-imagined hair salon, new nail, lash and brow bars and exclusive brands to shop.
Annalise Fard, director of beauty at Harrods, said: "Harrods has invested in pushing the boundaries in what is expected from a beauty destination, as well as bringing the most innovative experiences and services from around the world to London."