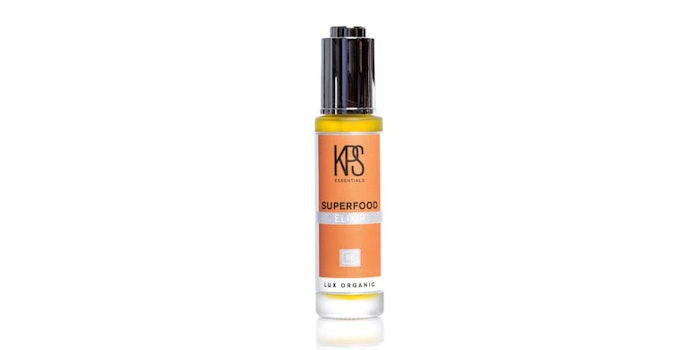 The 2021 Clean Beauty Awards named KPS Essentials Superfood Elixir in the top-three for the face serum category.
Related: 2020 Clean Beauty Award Winners
CertClean reportedly presented a judging panel of 146 green beauty advocates and influencers (unnamed), which determined the top products in each category. The criteria for the honors are available here.
Launched by CertClean and in its sixth year, the awards were created to acknowledge beauty and personal care products formulated without the use of harmful chemicals in the clean beauty market.
More than 450 clean beauty products were nominated for this year's awards and judged by an international panel of 146 beauty specialists. A top three were chosen in each of the 24 product categories.
KPS Essentials co-founder Natalie Novak-Bauss says, "We are thrilled to be recognized for performance with the coveted face serum category. We have put everything we know, from years of experience, into this Elixir for healthy skin."