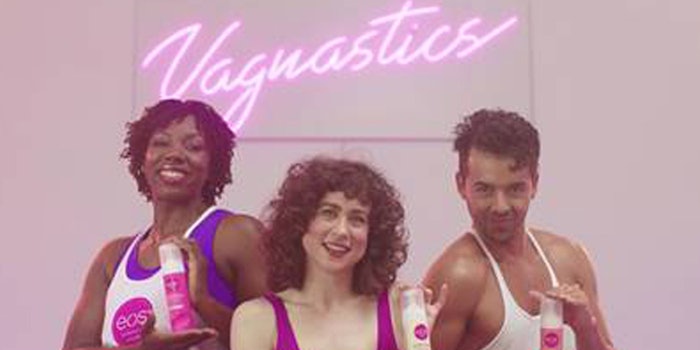 eos has announced its Vagnastics campaign, following the launch of its limited-edition Bless Your F*ing Cooch shaving cream. 
The Vagnastics campaign features a first-of-its-kind jazzercise class to help people everywhere shave their nether regions with 1980s-style grace, ease and confidence.
The instructional video showcases how to best contort oneself to ensure the smoothest of shaves down below. 
Bless Your F*ing Cooch shaving cream was born from a Tik Tok creator whose unfiltered guide to shaving female nether regions went viral with nearly 20 million views. 
Soyoung Kang, chief marketing officer at eos, said: "People who choose to shave their privates should feel absolutely zero shame in talking about it. Yet, there is a veil of taboo clinging to the subject. Vagnastics is here to help free us from that."
Bianca Guimaraes, partner and executive creative director at Mischief, the agency which helped create Vagnastics, said: "Dads teaching their sons how to use a razor is the classic image we have in our head when we think about shaving tutorials. Not people awkwardly contorting their bodies into weird and wonderful shapes to tidy their genitals. Shaving down there requires flexibility and poise. Vagnastics can teach you these fundamentals. Normalize shaving down there and liberate your lady bits today."