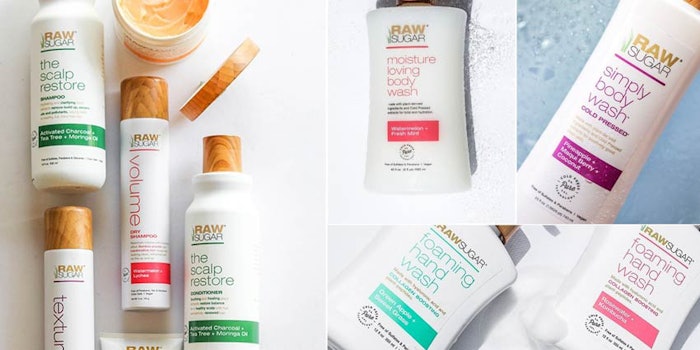 Private equity firm WM Partners has announced that its fund, HPH II Investments Master Fund, LP, has completed its investment in Raw Sugar, LLC. Terms of the transaction were not disclosed.
The Sarasota, Florida-based Raw Sugar expanded into Target earlier this year. It was founded in 2014.
The Raw Sugar investment kicks off WM Partners' portfolio of brands in the natural personal care category.
HPH II's existing portfolio of brands includes Ultima Replenisher, a hydration brand acquired in 2019; Great Lakes, a collagen brand acquired in 2020; Jade Leaf, a matcha brand acquired in 2020; FGO, a superfoods and tea brand acquired in 2020; and Vega, a leading brand in plant-based nutrition, acquired in 2021.
King & Spalding served as legal adviser to WM Partners. Intrepid Investment Bankers and Buchalter served as advisers to Raw Sugar.
"We are thrilled to partner with the Raw Sugar team," said Jose Minski, co-founder of WM Partners. "We are increasingly excited about the brand and their ability to innovate within the natural personal care category. They have built a strong, mission-driven brand, and we look forward to supporting their rapid growth. We are excited to acquire a high growth, high margin, and scaled business in the personal care subsector, establish a second platform under HPH II, and continue to meet the increasing consumer demands for natural health and wellness brands."
"We created the Raw Sugar brand to not only make clean healthy living more accessible to everybody, but to also inspire people to love the skin they're in," said Donda Mullis, Raw Sugar's co-founder and CMO.
Raw Sugar's co-founder and CEO, Ronnie Shugar, added, "I believe that our partnership with WM Partners will provide us the resources and operational expertise to help continue our growth and innovation, build awareness for the Raw Sugar brand, and support our consumers, retailers and supplier partners- all while staying true to our Raw Sugar mission."