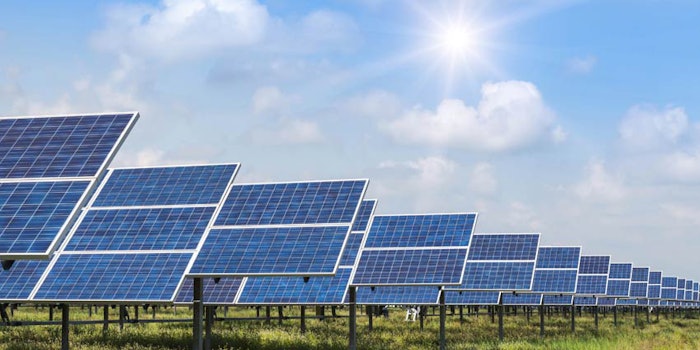 Procter & Gamble has announced plans to accelerate action related to climate change that includes intentions to achieve net-zero greenhouse gas emissions across operations and supply chain by 2040, with interim goals by 2030.
Related: The Waste Disconnect
P&G's 2030 goals are to reduce emissions across operations by 50% and supply chain emissions by 40%. The company claims to have reduced absolute emissions across global operations by 52% over the last 10 years through energy efficiency and renewable electricity, of which P&G has purchased 97% globally.
P&G intends to reduce raw material emissions by 40% by 2030. Other 2030 goals include reducing 30 million tons of carbon through cold water washing.
P&G is partnering with various organizations and initiatives to advance its goals. It joined the UN's Race to Zero and Business Ambition and partnered with World Wildlife Fund to create the Renewable Thermal Collaborative to identify and scale renewable thermal energy solutions.
P&G also established a new Product Supply Innovation Center in Kronberg, Germany, to operate as a hub for local suppliers, tech companies and universities to develop global solutions to help decarbonize its supply chain.
The Tide brand is working with Twelve to utilize its carbon capture technology to incorporate CO2 from emissions into ingredients that could be used across Tide.
In 2021, the United States Environmental Protection Agency recognized P&G as #5 on its National Top 100 list of green power users and #2 on its Top 30 list for on-site renewable power generation nationwide.
David S. Taylor, chairman, P&G president and CEO, says, "We are fully committed to using P&G's innovation and ingenuity to unlock new solutions to address climate change. The task ahead of us is urgent, difficult and much bigger than any single company or country. P&G is tackling these challenges head-on by reducing our footprint and leveraging our scale to foster unprecedented collaboration across our value chain."