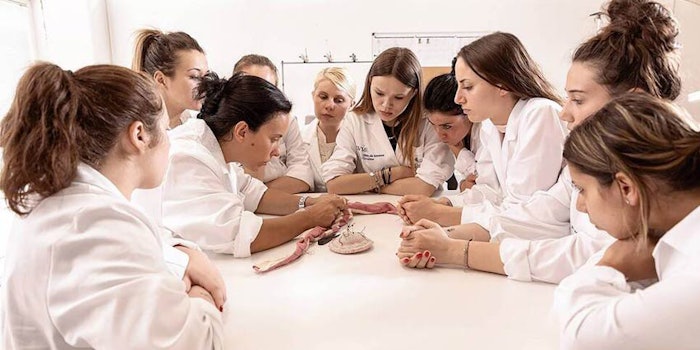 LVMH has announced various plans to invest in younger generations with an end goal of recruiting 25,000 people under age 30 through internships, apprenticeships and permanent employment by the end of 2022.
Related: LVMH Joins Canopy's Conservation Initiatives
LVMH's "Craft the future" action plan is aimed equally at new graduates and others who have yet to find a job and anyone with a passion for trades based on excellence, expertise and craftsmanship.
The company plans to offer 5,000 internships and 2,500 employment contracts in France as part of its HR and Corporate Social Responsibility policy.
LVMH will also open access for young people worldwide to its educational platform, insidelvhm.com, to learn more about the various luxury trades and roles in the industry. The platform offers a 30-hour training program that delivers a certification upon completion.
LVMH is bringing back its "Métiers d'Excellence" program to train apprentices in 27 expert trades across design, craftmanship and sales to boost their employability. "L'Institut des Métiers d'Excellence" (IME) has schools in France, Switzerland, Italy, Spain, Japan and Germany. In October 2021, the IME will enter its 8th year with a record number of more than 330 apprentices.
According to LVMH, the IME has trained more than 1,000 apprentices since its creation in 2014. 97% graduated, 82% obtained a certificate of excellence and nearly 80% were recruited to work in the group's maisons or with its partners.
Chantal Gaemperle, director of human resources and synergies, LVMH, says, "For the past 16 years, LVMH has stood as the most attractive company for business school students in the Universum France ranking. At a time when the COVID-19 crisis has particularly affected the younger generations and impacted their employability, LVMH intends to accompany and support them in a concrete way to build their careers. This is the purpose of our "Craft the future" action plan. Beyond the recruitment figures, it is essential for the Group to commit to the employability of young people by improving the visibility and knowledge of our expert trades."