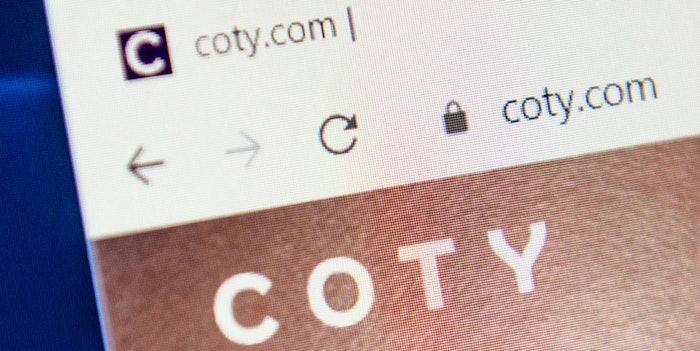 Coty has partnered with Perfect Corp. to provide augmented reality and artificial intelligence experiences for its beauty brands.
The partnership will provide virtual try-ons, online skin diagnostics and data-driven personalization for brands including CoverGirl, Sally Hansen and philosophy, among others, as well as for Coty's broad fragrance portfolio. 
The partnership will also provide in-store shopping with touchless product experiences.
Previously: Coty's Latest Financial Results
Perfect Corp. founder and CEO Alice Chang, said: "Perfect Corp. has always been at the forefront of virtual try-on experiences, digital storytelling and AR technologies. Our extensive partnership with Coty helps propel some of world's largest brands further into the new age of social commerce and DTC selling with unmatched personalization, live-steam and leading technology-driven capabilities, which is becoming increasingly important for consumers when shopping with their favorite brands."
Coty chief digital officer Jean-Denis Mariani, said:
This partnership adds a new dimension to Coty's digital journey, incorporating some of the best augmented and virtual reality technologies that will help the full portfolio of our brands unlock the best digital user experience and, as a result, help advance social selling. It is key for us as a leader in beauty to select the right technology partners that will help our consumers discover, try and shop for our brands, online and offline, in the most personalized and easiest ways possible.
Imagine opening a livestreaming session with your favorite makeup brand, and during it discovering a new lipstick through your preferred influencer, trying the product on virtually from your sofa, and seamlessly going to check out–all without ever clicking out of the livestream. This is what we are working on, Coty and Perfect Corp. We will introduce exciting first-to-market innovations and advanced brand tools across all channels, seamlessly integrating augmented reality, virtual try-on, social selling, data-driven personalization, and more.