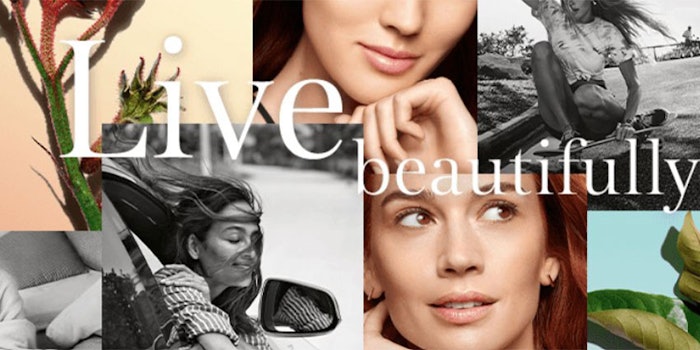 Clarins has debuted its new slogan, 'Live beautifully,' that embraces living responsibly by taking care of nature and each other for a more beautiful planet, and living compassionately by making choices that are 'generous, inclusive and empowering.'
Previously: Clarins Names Deputy CEO, Head of CSR
The company's three components of the new slogan are:
Beauty is in everyday moments
Beauty is in nature's gifts
Together, let's live beautifuly 
"For more than 65 years, Clarins has offered personalized beauty solutions to make every day feel special," its website reads. "Our sensorial, aromatic, results-oriented products are formulated to boost your mood and empower you with self-confidence."
Through the new slogan, Clarins has committed to making the beauty and well-being of customers its priority, as well as communicating "openly and transparently" from the composition of its products to its effectiveness. 
The company adds that it believes in the power of nature and takes action for the planet and its people.