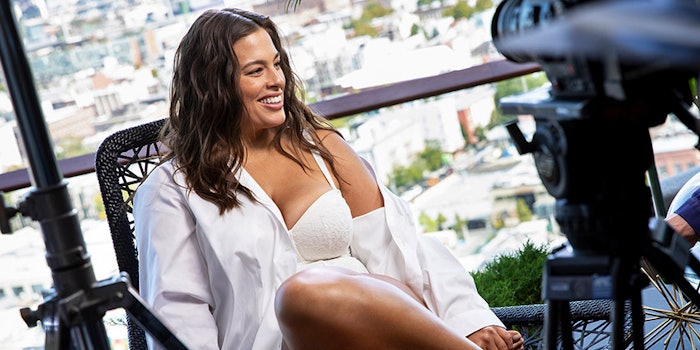 St.Tropez has announced that Ashley Graham, supermodel and entrepreneur, will be the brand's new global brand ambassador. 
Related: Clarins Announces 'Live beautifully' Slogan
In her new role, Graham will lend her voice to the brand, headlining its brand campaign, You Set the Tone, which encourages everyone to glow with confidence.
Graham's first in-store campaign image will hit Ulta stores February 2021, with more content set to follow on the brand's social channels.
Ashley Graham said, "The secret is finally out! I'm so excited to be working with St.Tropez as the new face of their iconic brand. St.Tropez has always been my trusted go-to for a healthy, natural-looking tan, and I love that the products make it easy and quick to have a natural looking glow year round. But for me, it's not just about glowing skin–having a golden glow on the outside also gives me confidence on the inside. I feel like I can take on the world with a tan! I couldn't be more proud to partner with St.Tropez to kick off a brighter tone for 2021."
Jacqueline Burchell, St.Tropez's global EVP of marketing and product development, said, "We're absolutely thrilled that Ashley Graham has chosen to work with us. We've been long-time fans of her positive spirit and motivational work to raise confidence and self-belief in everyone across the world. Ashley has an authentic relatability that appeals to many globally; she's a busy working mom, a successful businesswoman and a natural beauty who many truly admire. St.Tropez and Ashley share the same ethos and attitude so we're so excited to bring such a positive energy to our brand and ultimately our customers. For so many people, tanning isn't about how it makes you look, it's how it makes them feel and we know that self-care, feeling good and looking after yourself is so important, especially with what we are all going through right now. There is no better advocate to bring to life and drive our You Set The Tone ethos. We can't wait for everyone to finally see what we have been working on together."