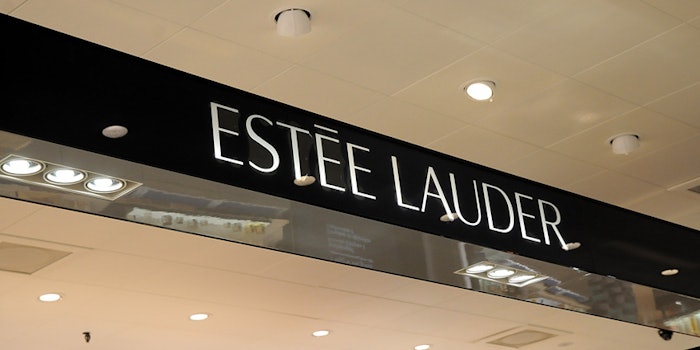 Estée Lauder announced its second quarter 2021 fiscal results, reporting net sales of $4.85 billion, an increase of 5% on a reported basis, and 3% in constant currency, from $4.62 billion in the prior-year period. The company's six-month results reported net sales of $8.42 billion, a 1% decrease compared with $8.52 billion in the prior-year period.
According to the company, incremental net sales from its acquisition of Have&Be Co. Ltd. ("Dr. Jart+") contributed approximately 3 percentage points of net sales growth.
The company reported its Q2 net earnings of $873 million, compared with net earnings of $557 million in the prior-year period. Diluted net earnings per common share was $2.37, compared with $1.52 reported in the prior-year period.
The skin care category reported net sales of $2.8 billion, compared to $2.2 billion in 2019. Makeup saw a decline from $1.6 billion in 2019 to $1.2 billion. 
The fragrance category reported $618 million, as compared to $581 million in the previous year. 
Hair care also saw a decline from $162 million in 2019 to $154 million.
Fabrizio Freda, President and CEO said:
We are proud to have returned to growth in our second quarter, earlier than we anticipated, demonstrating the enduring success of our multiple engines of growth strategy. The powerful engines of Skin Care, Fragrance, Asia/Pacific, Travel Retail in Asia, and global Online fueled our performance despite the increasing complexity of the pandemic.
Ten of our brands grew, signifying the broad-based strength of our portfolio, hero products and innovation, led by double-digit sales growth from the Estée Lauder and La Mer brands. For holiday and key shopping events, we welcomed new consumers and deepened relationships with existing consumers. We successfully combined technology and data with our talented beauty advisors to deliver high-touch services, enriching the online shopping experience. We invested in our growth engines and employed strict cost discipline in other areas, driving double-digit adjusted earnings growth.
Our performance this quarter gives us confidence, as we delivered strong sales and earnings growth amid the pandemic while living our company values and investing in technology for new capabilities to support accelerating growth drivers. We still expect to deliver sequentially improving sales growth each quarter for the remainder of fiscal 2021 as we continue driving recovery."