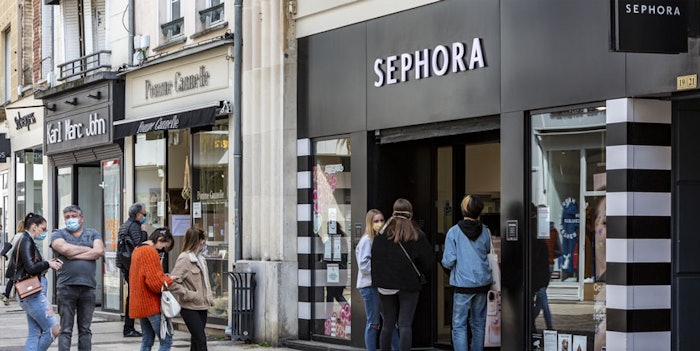 Sephora Accelerate is focusing this year on working with beauty brand founders who are people of color, as part of their 15% pledge to "ensure there are brands representative of the colors, races, and ethnicities that make up America." 
Previously: Sephora Announces Racial Bias Action Plan
According to Sephora, founders will be part of a six-month journey inclusive of an intensive boot camp where they will learn how to create a successful business and eventually launch at Sephora.
The program is said to provide "consistent, cohesive, and ongoing support backed by digital and in-person resources."
Brands include:
54 Thrones (founder Christina Funke Tegbe)

Kulfi Beauty (founder Priyanka Ganjoo)

ries (founder Megan Graham)

Topicals (co-founder Olamide Olowe)

EADEM (co-founders Marie 

Kouadio Amouzame and Alice Lin Glover)

Hyper Skin (founder Desiree Verdejo)

Glory (founder Alisia Michelle Ford)

Imania Beauty (Nia Wellman)