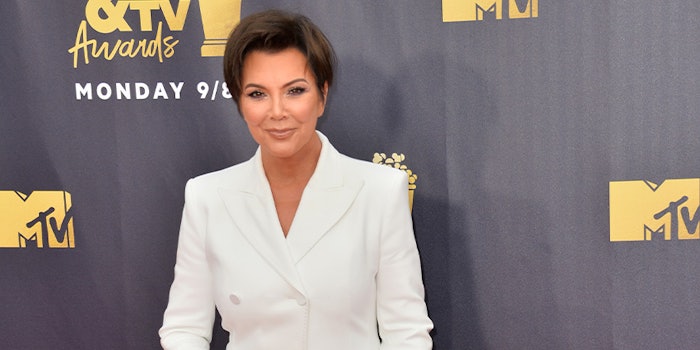 Kris Jenner has filed trademarks for: "Kris Jenner Beauty", "Kris Jenner Skin" and "Kris Jenner Skincare" on February 10, 2021 per People. 
Related: KKW Fragrance to Celebrate Mothers with Kris Jenner Collab
Kris Jenner of the Kardashian family has listed products that could be included in the brand's lineup such as: cosmetics, skin care, nail care, fake eyelashes, hair care and fragrances.
Kris will join her daughters in the beauty business, with Kylie Jenner's Kylie Cosmetics and Kylie Skin and Kim Kardashian's KKW Beauty and KKW Fragrance.
The family also has plans to expand current brands, such as Kim Kardashian's plan to launch KKW Skin and Kylie Jenner who filed a trademark for "Kylie Baby."