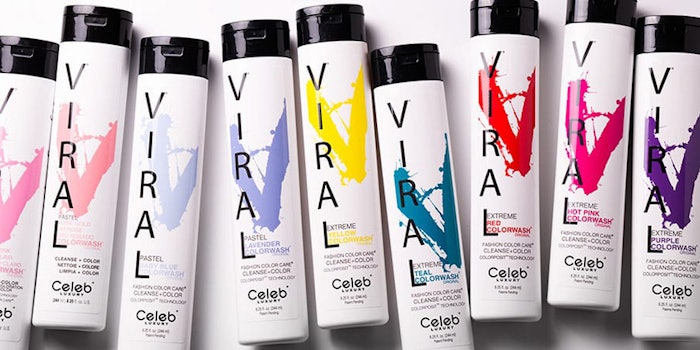 Celeb Luxury, LLC, a Florida-based hair care company founded by Leland Hirsch, the creator of patented color-depositing shampoos and conditioners, has filed a lawsuit against Keracolor for trademark infringement of Colorwash.
Related: Aura Launches Personalized Pigmented Hair Care Line
The civil action case was filed on January 5, 2021 in the United States District Court Southern District of Florida alleging trademark infringement, false advertising and unfair competition based on Keracolor's use of Celeb's federally registered trademark Colorwash to sell competing color depositing hair products on Amazon.com.
Celeb Luxury is seeking injunctive relief and money damages arising from Keracolor's intentional infringement of Celeb's intellectual property.
Celeb's vice-president and general manager, Cindy Orr, said, "We will vigorously defend our intellectual property rights for the protection of the consumer, the salon professional, and the industry as a whole, and we will continue to communicate our differentiating factors to our consumer base."