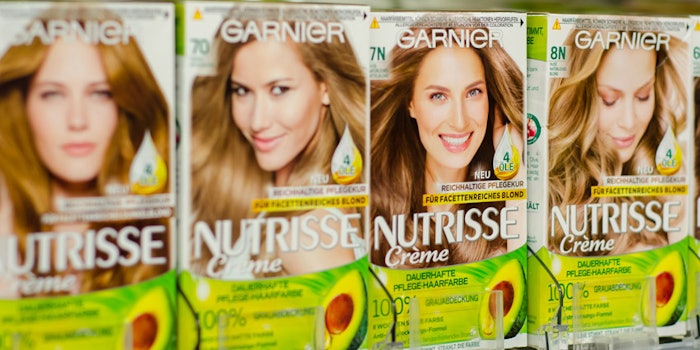 Garnier has been approved under the Leaping Bunny cruelty-free program by Cruelty Free International, an organization working to end animal testing. 
Related: Personal Care Products Council Wins Spira Award
The certification requires brands to forensically investigate its entire supply chain, including all raw materials and individual ingredients, for any cases of animal testing. 
To meet Leaping Bunny's criteria, Garnier had to secure a declaration from more than 500 suppliers, who source more than 3,000 different ingredients, from across the world.
Since 2017, Leaping Bunny has seen a 190% increase in brands inquiring about Leaping Bunny status.
Cruelty Free International is now urging Garnier parent company, the L'Oréal Group, to seek Leaping Bunny approval for more of its brands.
Michelle Thew, CEO of Cruelty Free International, said: "Garnier is a global brand familiar to us all. To work with them to help end animal testing for cosmetics and declare them officially approved under the Cruelty Free International Leaping Bunny Program is a real milestone. It has taken many months, but Garnier have diligently reviewed every supplier and source and we are completely confident with the results."
Thew continued, "Garnier being approved under the Leaping Bunny program is an important gear shift for major cosmetics; and a step in the right direction towards meeting the European Parliament's call for a worldwide ban on testing cosmetics on animals by 2023, a call which Cruelty Free International wholeheartedly supports. It is the first of many L'Oréal Group brands and we urge more to step forward for Leaping Bunny approval."