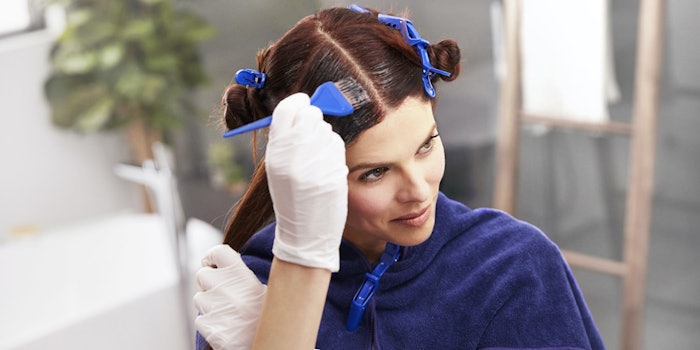 eSalon
eSalon debuted on QVC and QVC.com on March 23, 2021. 
Related: [video] SK-II Launches SK-II Studio
The company showcased its custom home hair color and coloring tools while highlighting the benefits of custom hair color and why custom matters.
The segment on QVC featured eSalon's lead colorist, Alix Legacy, who explained some of the most common home hair color challenges such as:
Seamless gray coverage

Dark brown and black shades

Blonde tones: warm vs cool

Red shades

Trend accent
Graham Jones, CEO, eSalon said, "We're thrilled to collaborate with QVC, a trailblazing retailer that supports our belief that women should have the ability to achieve salon-quality hair happiness at home. Through QVC's multiple platforms we look forward to connecting directly with new audiences and showcasing how eSalon delivers a truly custom solution for home hair color, without sacrificing time, money or quality."
Bridget Love, vice president and general merchandise manager of beauty for QVC and HSN, said, "We constantly strive to give our customers a differentiated product experience and eSalon allows us to bring the quality of the hair salon into our customers' homes. eSalon's customizable approach meets the needs of consumers in today's environment who want the professional salon experience from the convenience and comfort of their own home. Through livestream video and the power of storytelling, we provide eSalon with the platforms to educate customers, share tips and tricks and demonstrate the custom color process. We are excited to offer our customers this personalized approach to hair color and can't wait for them to discover their perfect match."